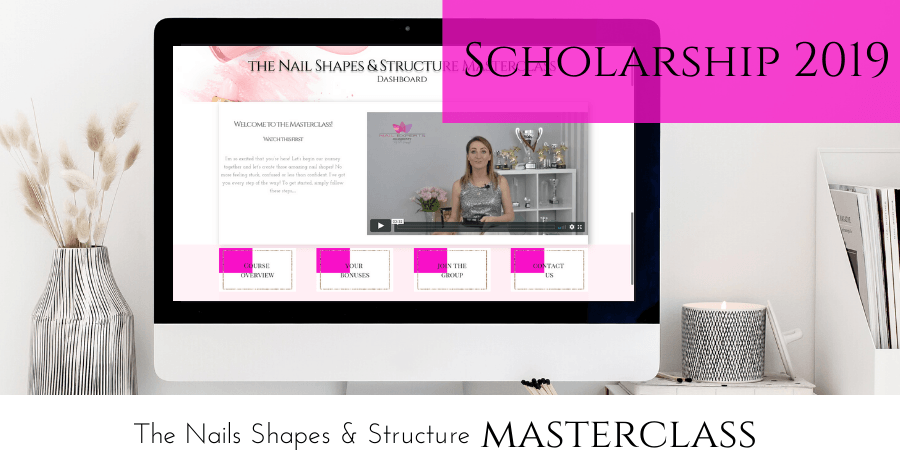 SCHOLARSHIP: Get a VIP spot in the Nail Shapes & Structure Masterclass
In 2016, for the first time ever, I opened enrollment to The Nail Shapes & Structure Masterclass – TNSSM, an 8-week online program for ambitious nail techs dreaming about improving their skills and becoming THE BEST stylists they could possibly be.
As I'm about to open enrollment for this year (it will happen on Thursday, October 24th) and feeling grateful for nearly 400 students who already completed the program
I'm having an open Scholarship.
I feel compelled to gift a scholarship to a person, who is ambitious, really "hungry" and ready to do whatever it takes in order to build amazing skills. 
And if that's you, I want to give you a gift – a FREE place in the program! 
Starting today, I'm accepting scholarship applications until October 23rd, 8:00 PM, London time.
 
The winner will be announced on Thursday, October 24
Here's how to apply for the scholarship:
*Please keep your comment application to 100 words!*
Step 1: Leave a comment below telling me:
Who are you, how long in the industry?
What is your biggest struggle with enhancements? How does it make you feel?
 What it would mean to you/change if you could overcome that struggle? How would it make you feel?
Why should you win the scholarship?
Step 2: Copy and Share this image on social media tagging NAIL EXPERTS ACADEMY Facebook Page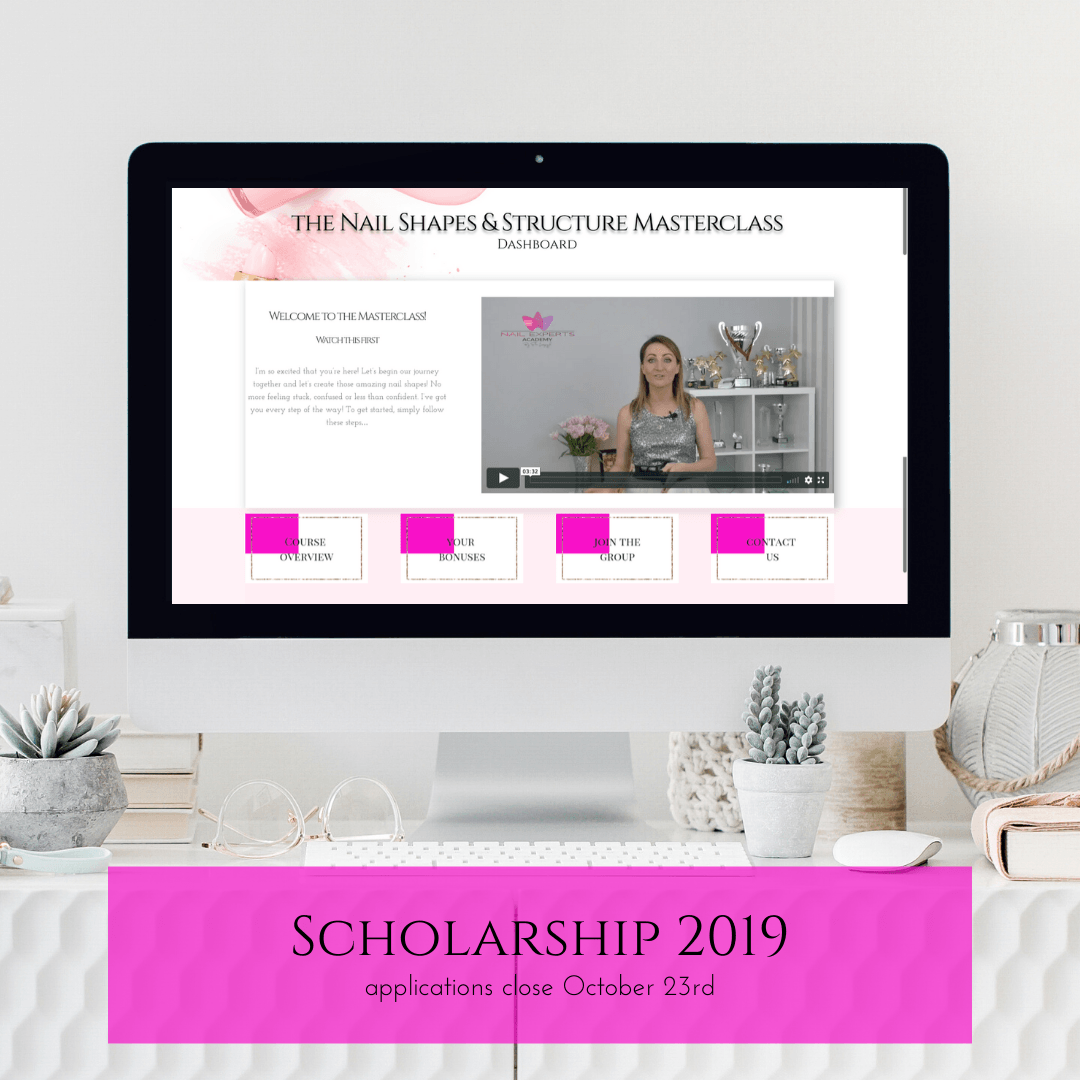 Step 3: Register to a 5-day FREE BOOTCAMP 
and attend LIVE SESSION on Thursday 24th in the Facebook group you'll join after registering for Bootcamp.
I look forward to reading your application so, please share it below. I can't wait to award one, ambitious nail stylist. 
After the program, you'll have a way better understanding of techniques and be able to execute any single one of them. 
Plus you'll never look at the nails the same way. Your eyes will be finally opened!
 That's my promise!
Love, Ela xx