So, you know how to do Nails. Amazing!
NOW, let's teach you how to get fully booked and make £3-5k/m using those skills 
by turning your passion into a cash-making-business stress-free!
ENROLLMENT IS CURRENTLY CLOSED!
JOIN THE VIP WAITLIST TO BE FIRST TO KNOW WHEN THE DOORS OPEN!
Fill in the details and check your email afterward
A perfect combo of Tools and strategies to  build a truly successful business AND  improve your nail skills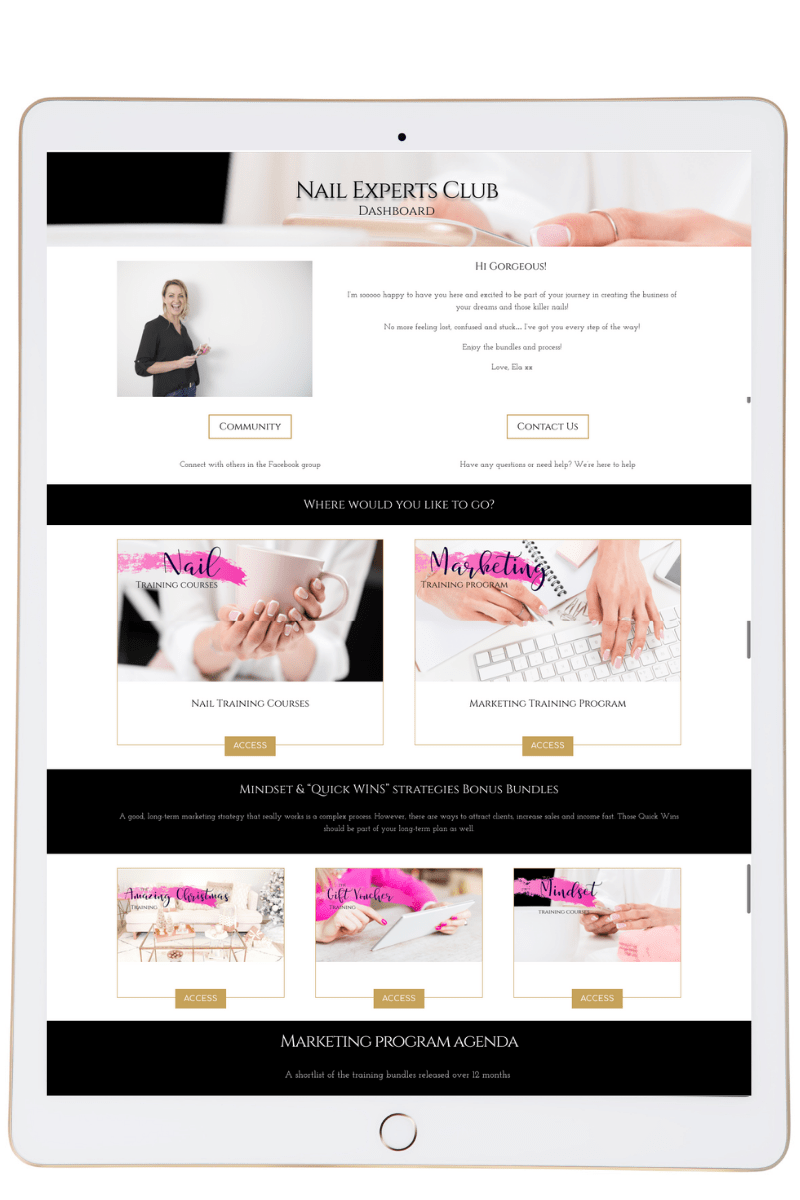 Create a successful marketing plan without all the stress and drama
Attract more clients and keep them coming back for more
Make your website and social media irresistible and beautifully branded
Sell your services with confidence
Learn nail art and techniques from Ela and other amazing experts
"I started in my house, built a salon in the garden…
NOW I have bought a salon, train other people and will be competing for the first time at Olympia London this September being sponsored by one of the top nail companies! 
You HELPED ME MASSIVELY with THE WAY I'M DOING NAILS NOW and ACHIEVE THE BUSINESS SIDE OF THINGS! 
Thank you & thank you to the Nail Experts Club from the bottom of my heart."
"Can't believe it. It's amazing!
I have sent out my offer and have ALREADY 6 CONFIRMED BOOKINGS!!
Started really slow but it's AMAZING! Can't believe how busy my page is. Thank you Ela"

I'm not good enough… there are so many great techs out there. No one will pay me

I'm fed up of discounting or doing FREE sets but I'm worrying that if I stop I'll lose clients

There's too much competition. I can't raise my prices because people won't pay and go elsewhere

I'm just so lost and overwhelmed… nothing seems to be working and I feel like quitting
Running a nail business is a COMPLETELY different thing
than being a nail stylist
You can learn how to be amazing at both in the Nail Experts Club
"This is bananas!
Oh my goodness! I followed your advice and just launched my offer and it's gone completely crazy!!
I just posted it two hours ago and ALREADY HAVE 5 NEW BOOKINGS! I'm so happy!"
"WOW is all I can say
Posted my offer last night. Got up this morning and I've only just finished replying to everyone.
IT'S HAD 17 SHARES, NEARLY 60 MESSAGES, I'VE EMAILED 31 VOUCHERS AND 2 NEW PEOPLE BOOKED RIGHT AWAY! You're genius Ela"
"This has really helped!
I'm only new to the industry and building client base is what I've been struggling with…
I FOLLOWED THE TRAINING BUNDLE and posted my offer on Facebook Saturday night and have 4 NEW BOOKINGS already so thank you! "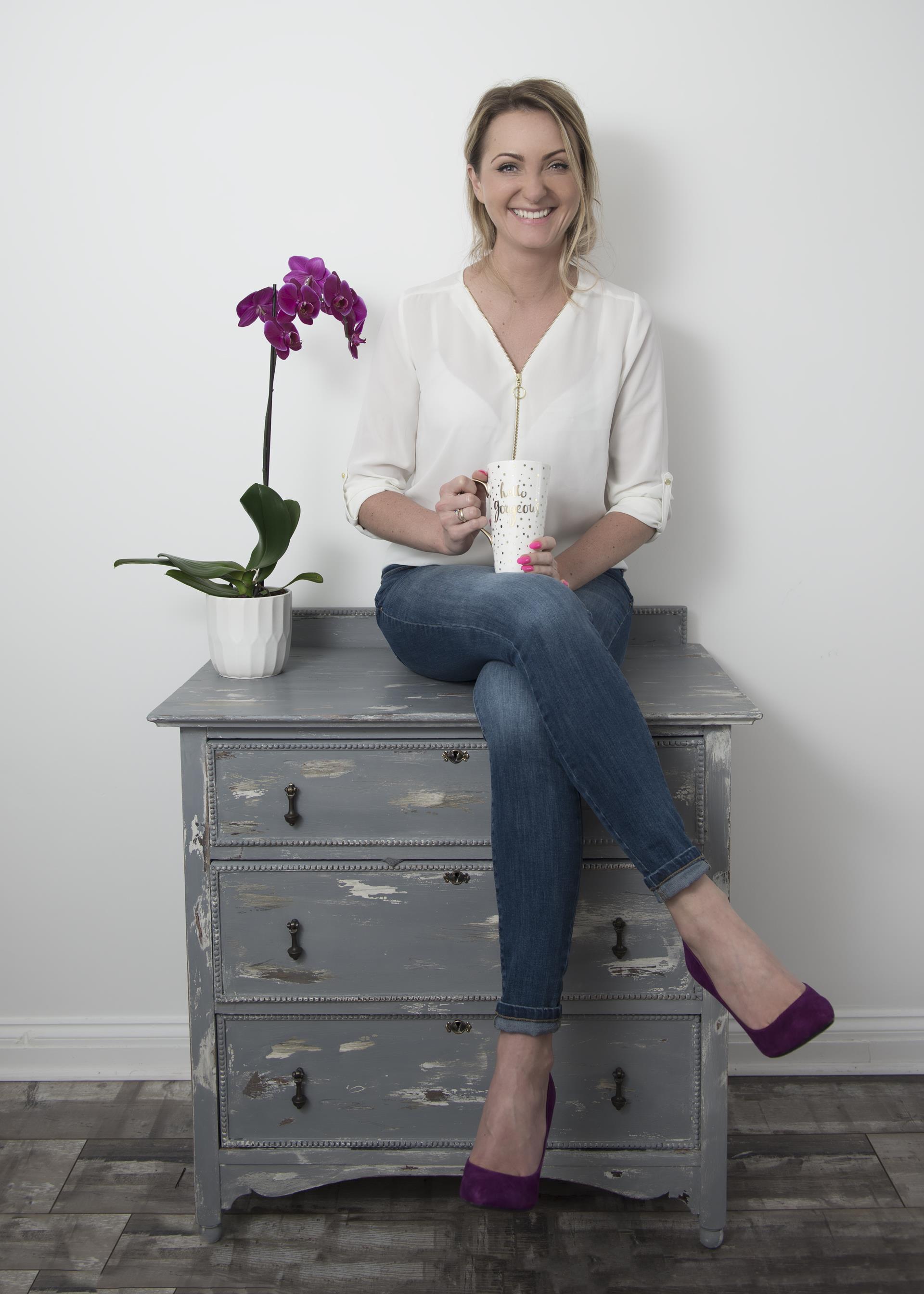 founder of the Nail Experts University, Author of "The Nail Shapes & Structure Compendium", multi-award-winning stylist, Educator and Judge.
I'm also a Business Coach, lover of homemade cheesecake, mum of two, obsessed about marketing and helping others.
After over 15 amazing years of working with clients, running a successful fully-booked salon, teaching hundreds of students around the globe via my online academy, growing a team of 15 educators in the UK and running a few businesses –
I now help other stylists to sharpen their nail skills and build the businesses and careers they've always dreamed of but were not able to build it themselves.
I've managed to build a successful multi 6-figure business and I'd love to help you to transform your business into a money-making machine.
I have two missions:
to help you become a confident, well-known nail pro AND to teach you how to turn that passion of yours into an amazing, thriving career (so, it's not just an expensive hobby anymore).
And because you and I know that:
A) doing pretty nails is simply not enough to get your name out there and start making money you want…
B) you're a nail tech, not a marketer, who'd rather focus on doing nails and practising new designs instead of figuring out cutting edge marketing ideas to bring new clients in and keep them coming back…
C) the best and easiest solution for you is to have a plan of action which will not only tell you what to do but show you exactly HOW to implement and do it the right way.
It's time to stop surviving and start THRIVING! 
That's why in the Club I not only teach the latest nail techniques, but I also provide done-for-you tools and marketing systems that work. You and your business needs those systems in order to grow from strength to strength. 
And I cannot wait to welcome you to the Club and share that crazy journey called the business building with you!