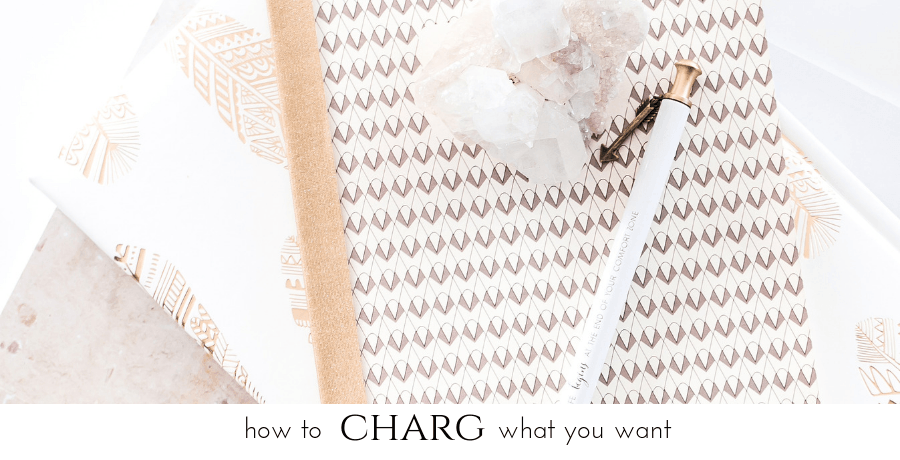 Charge what you want – how many times have you heard it, or even told that to yourself?
Perhaps you're even fully aware you should be charging more.
Yet still, you're not doing this.
Be honest – are your prices based on facts, or something else?
The truth is, that for many people the reason we're not charging what we want, has nothing to do with the competition, location, expenditures, etc., but has everything to do with us and our beliefs.
The problem with charging people what you want is that you don't believe you deserve it, or that people won't pay it, because they have no money/ are not willing to spend them.
But.. isn't it just a lie you keep telling yourself?
If you don't believe you deserve to be paid the amount that you really want to charge, then here's an exercise for you.
Take a piece of paper and write down ALL the FACTS that make you worth it to charge the price you have in mind, such as education, skills, experience, won competitions, products used, your place, extras added to the service, aftercare, all the ways you make your clients feel amazing, etc.
When you're done – take another piece of paper and this time write down why you feel you're not worth the price you have in mind… BUT – FACTS! Not your beliefs. Makes sense? It could be – low-quality products, not investing in lifelong education, poor client care, dirty workplace, poor marketing, inconsistency with social media and website, lack of knowledge how to sell/ upsell, etc. 
Now you have it black on white. All the facts, not beliefs you've created in your head. If you have any facts why you're not worth the price you want to ask – change the facts! What can you do about it? How can you change that? Write it all down.
If, on the other hand, you think people won't pay you because they have no money – is that a fact, or maybe you're judging them by your own situation?
If you're experiencing a cash flow problem, it doesn't mean everyone else does.
There are people, who can afford many things and are willing to pay whatever, as long as you make them feel good about themselves, happy and like a VIP. People love and want good quality services and yes, they're happy to pay for them.
When you have all the beliefs sorted out, it will be so much easier to determine your prices.
And, if you see now, that you should be charging more, but you're still afraid your current customers won't pay it, perhaps you should rethink your ideal customer avatar too?
Now, be honest with yourself and do the exercise. You'll love the clarity it brings.