WOOHOO! FREE 7 Post Templates are on their way to your email box.
Make sure to check your SPAM and Promo folder
Before you go – check out this offer with a special bonus – OMBRE FRENCH training
Never Worry About What To Post Again to GET MORE CLIENTS AND SAVE TIME
SOCIAL MEDIA POST TEMPLATES
Let's face it – social media is crucial for  your biz but… it's a lot of work!
And you didn't become a Stylist to spend hours on writing posts and marketing!
Fill-in-the-blank SOCIAL MEDIA TEMPLATES just for Nail and Beauty Pros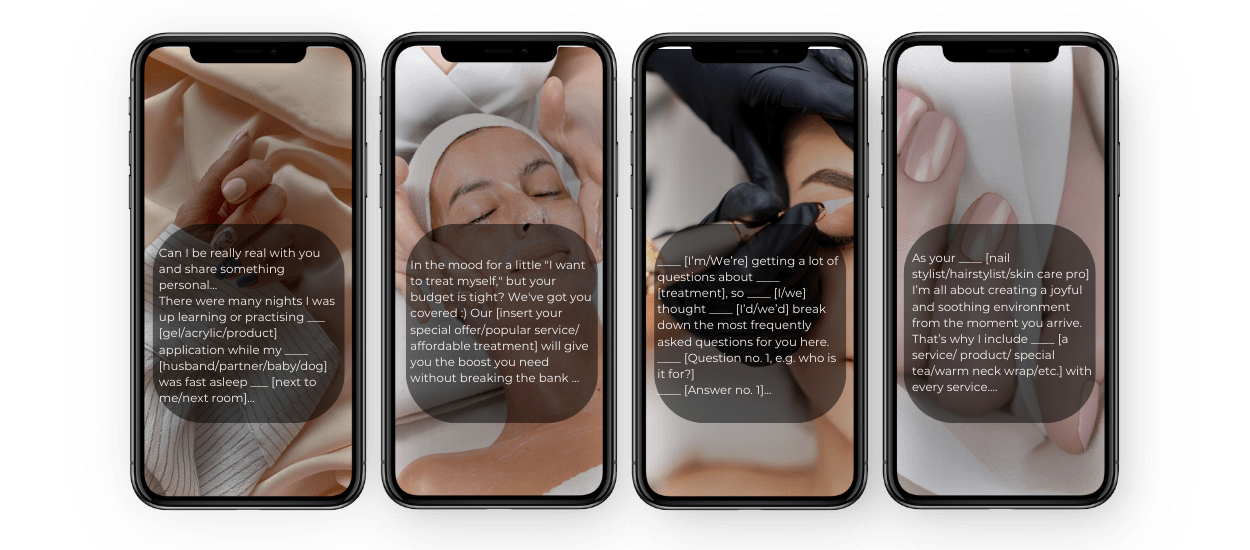 … designed to:
get clients and sale your treatments with ease;
help you post 4-7 times a week without having to create everything from scratch;
SAVE TIME –  schedule a month of posts in 90 mins or less
20 PROVEN post templates
(fill in the blank templates to grow your biz and following)
20 photo/video suggestions
(so you won't be posting nail or beauty pics only)
10 Reels/ Story prompts
(to connect with your current followers daily and reach new people)
10 customisable graphics
(to create a consistent, cohesive brand)
PLUS
a MARKETING STRATEGY or SEASONAL templates
to get more clients and make more money, EVERY MONTH.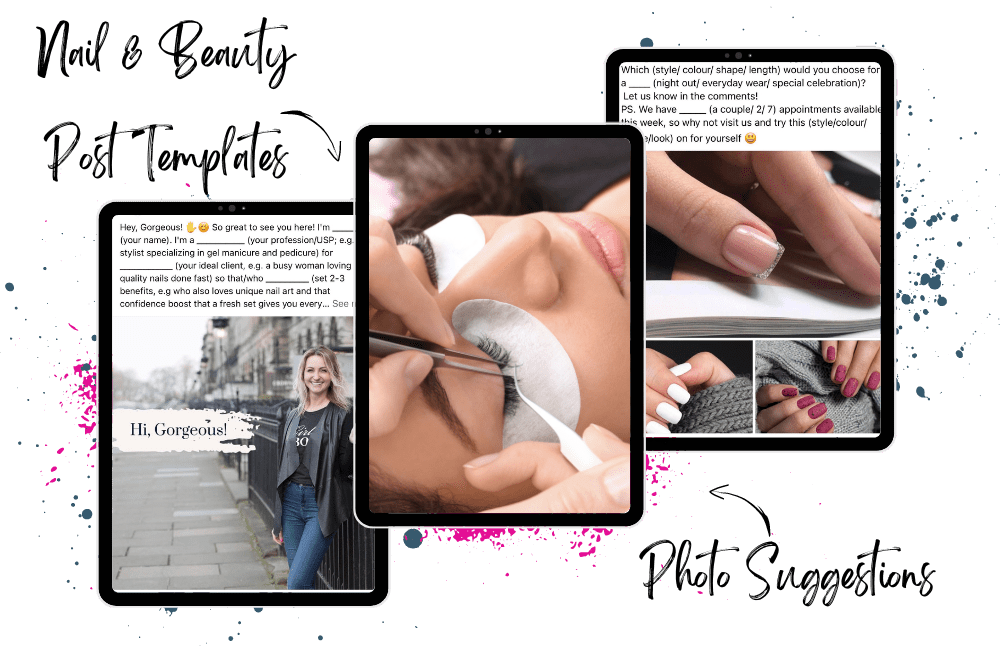 (Limited time offer; 7-day money back guarantee)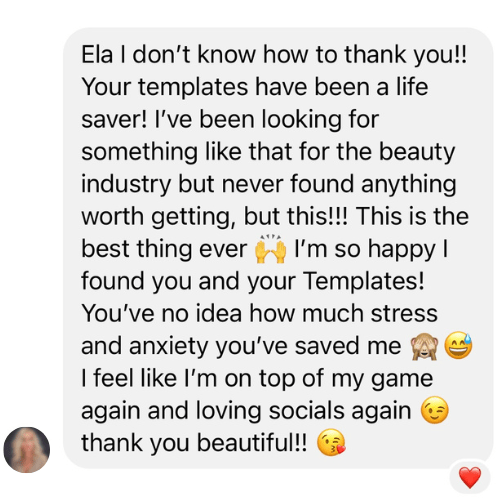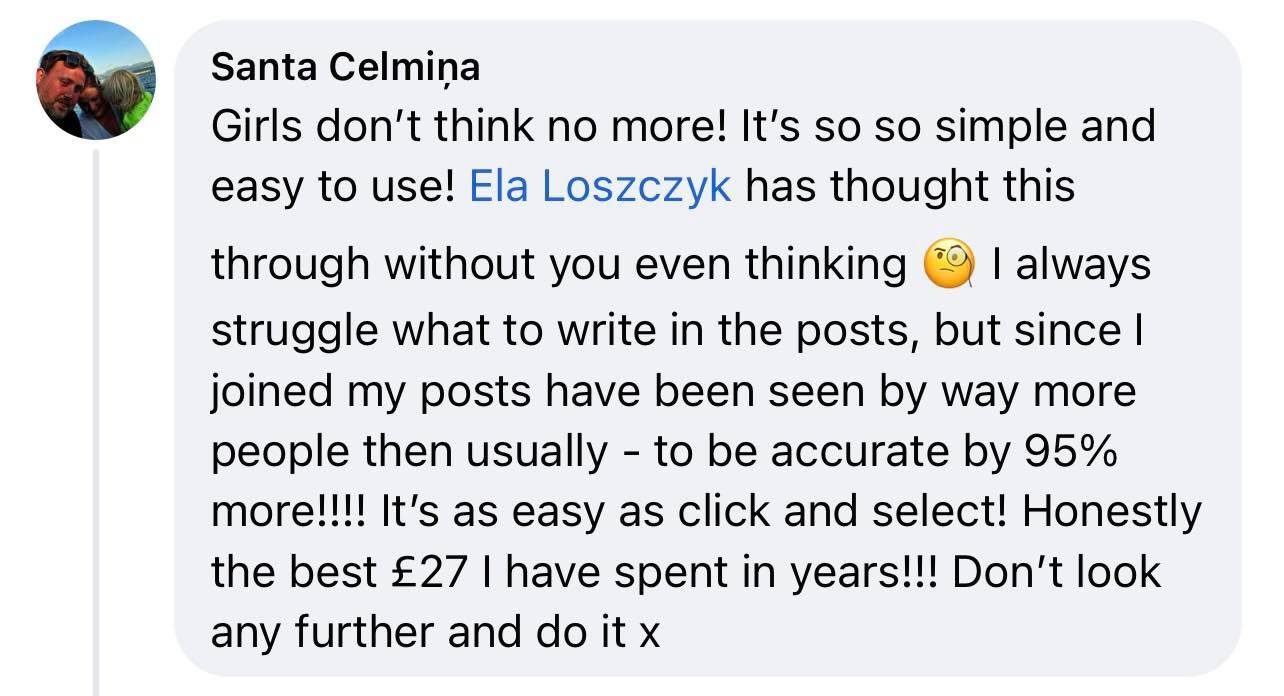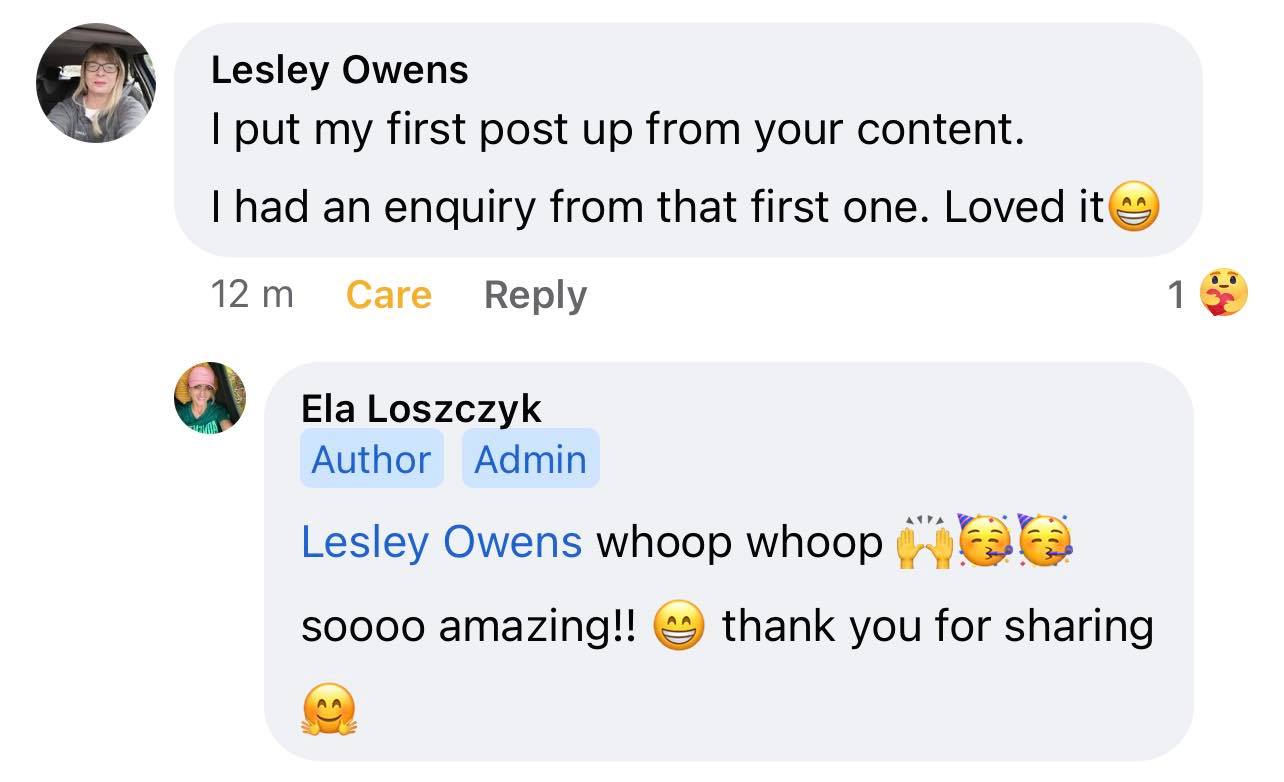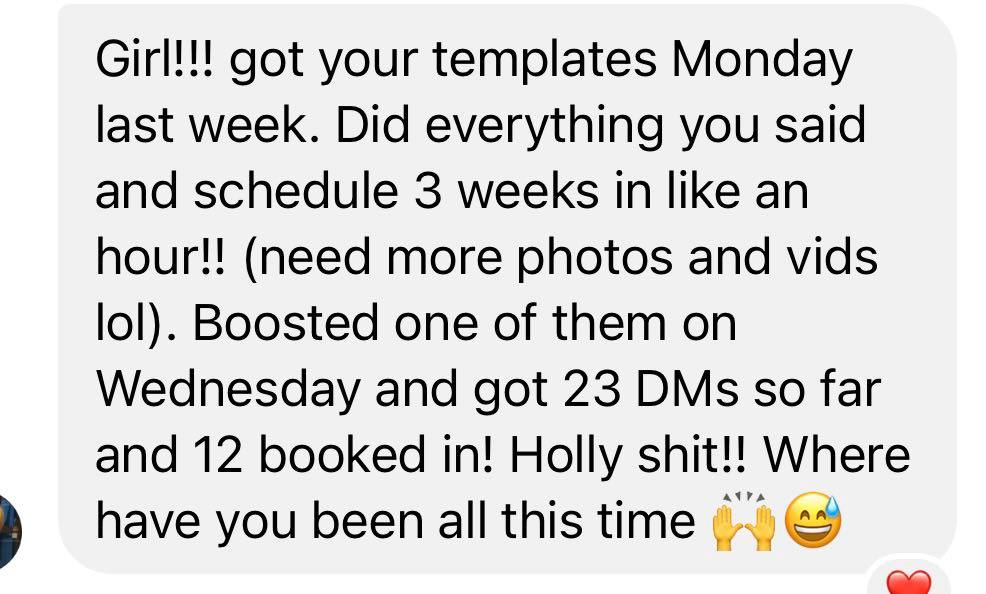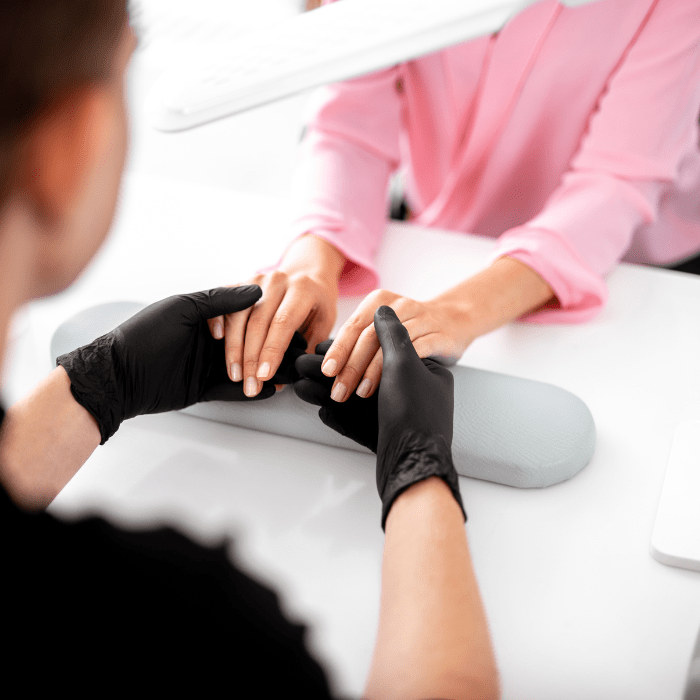 You spend A LOT of time on social media but are not getting new enquires or bookings
You are great at what you do but have no idea how to sell it to get fully booked
You hate writing captions (or never know what to say) and it's taking you a lot of time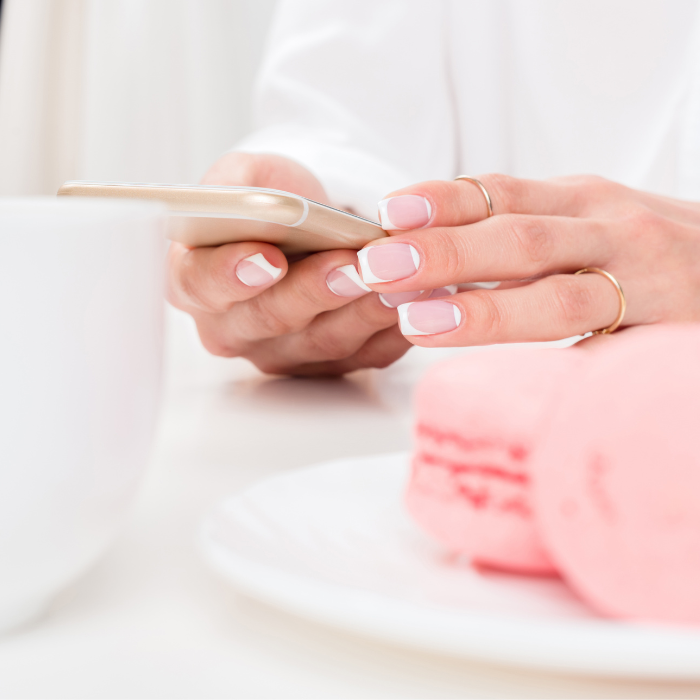 You feel stressed and overwhelmed, so you don't post this week; the week turns into a month (which makes you even more stressed).
Or you write, "Another set done", "I love nude", or some other 3-word sentence that might get you a few likes BUT no bookings.
Or you post another photo of nails and a bunch of hashtags, even though you know it doesn't work anyway
It's time to change that for good!

PROVEN TO WORK templates that keep your audience and income growing consistently 
Schedule the whole month in minutes and forget about social media for the next 30 days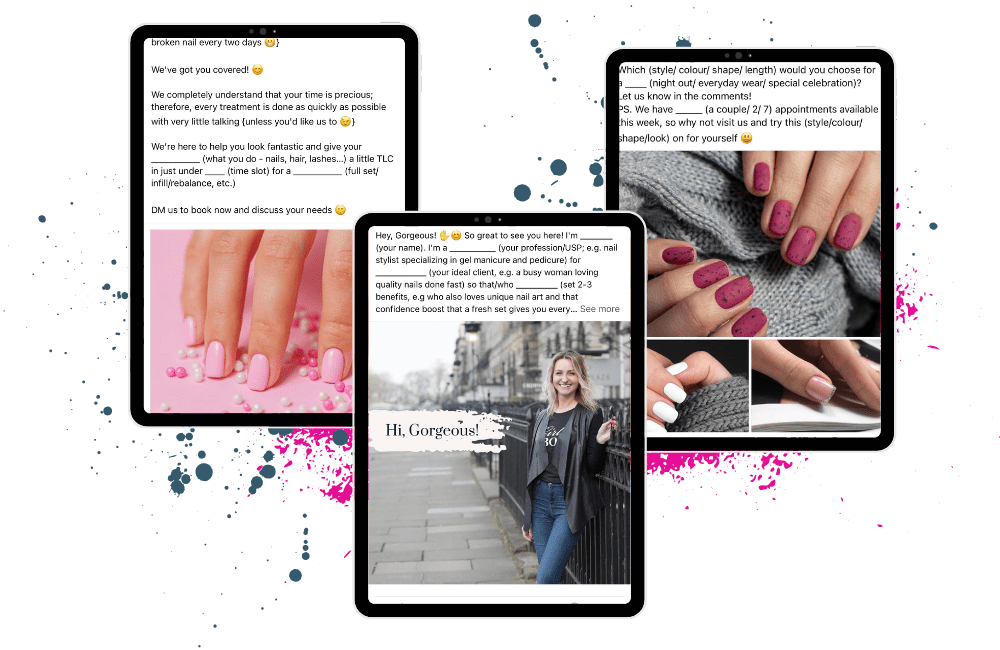 Imagine how it will feel …
To have enquires and bookings coming in every day
To grow your following of ideal clients and your bank account too!
To have the whole month of content written for you, so you can schedule it and forget about it!
To save a lot of time and have the freedom to spend it on the things you enjoy doing
This is how it should be, and how it can be for you, too!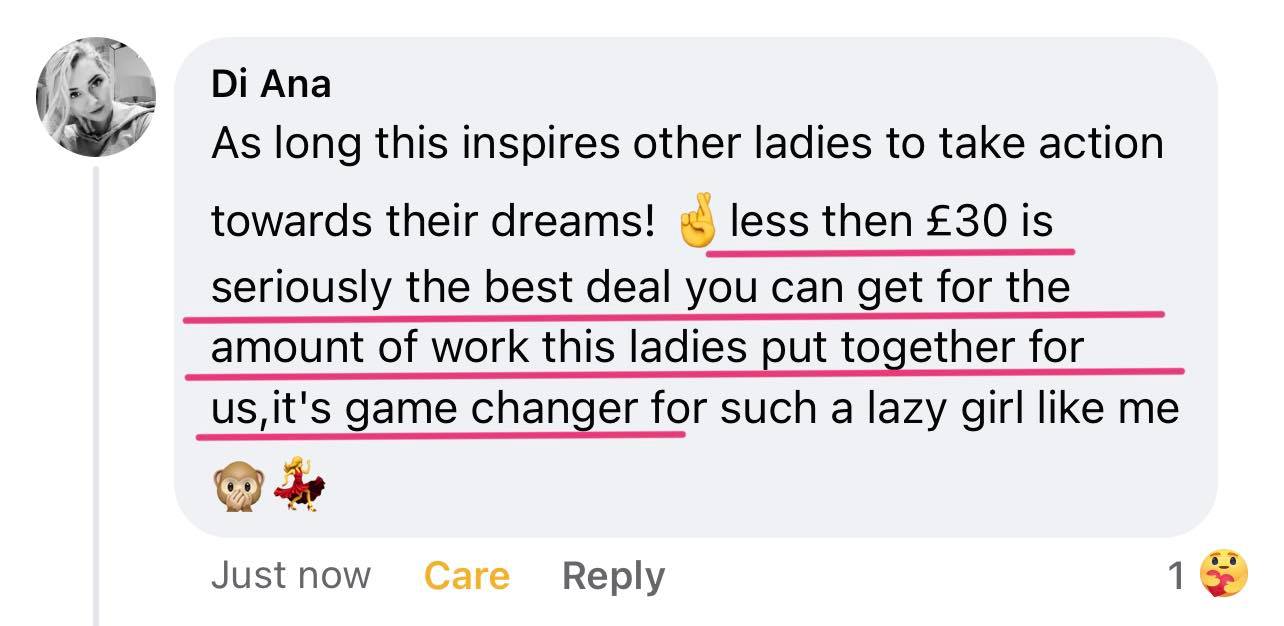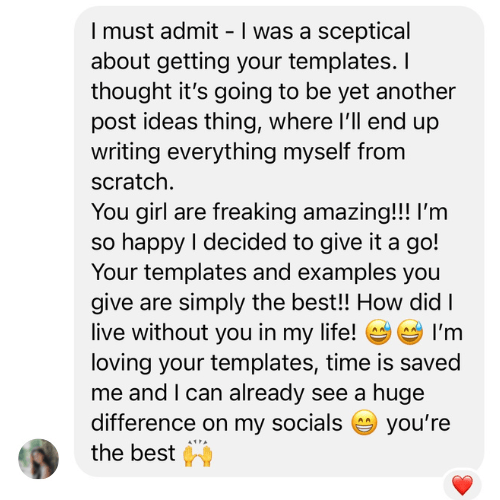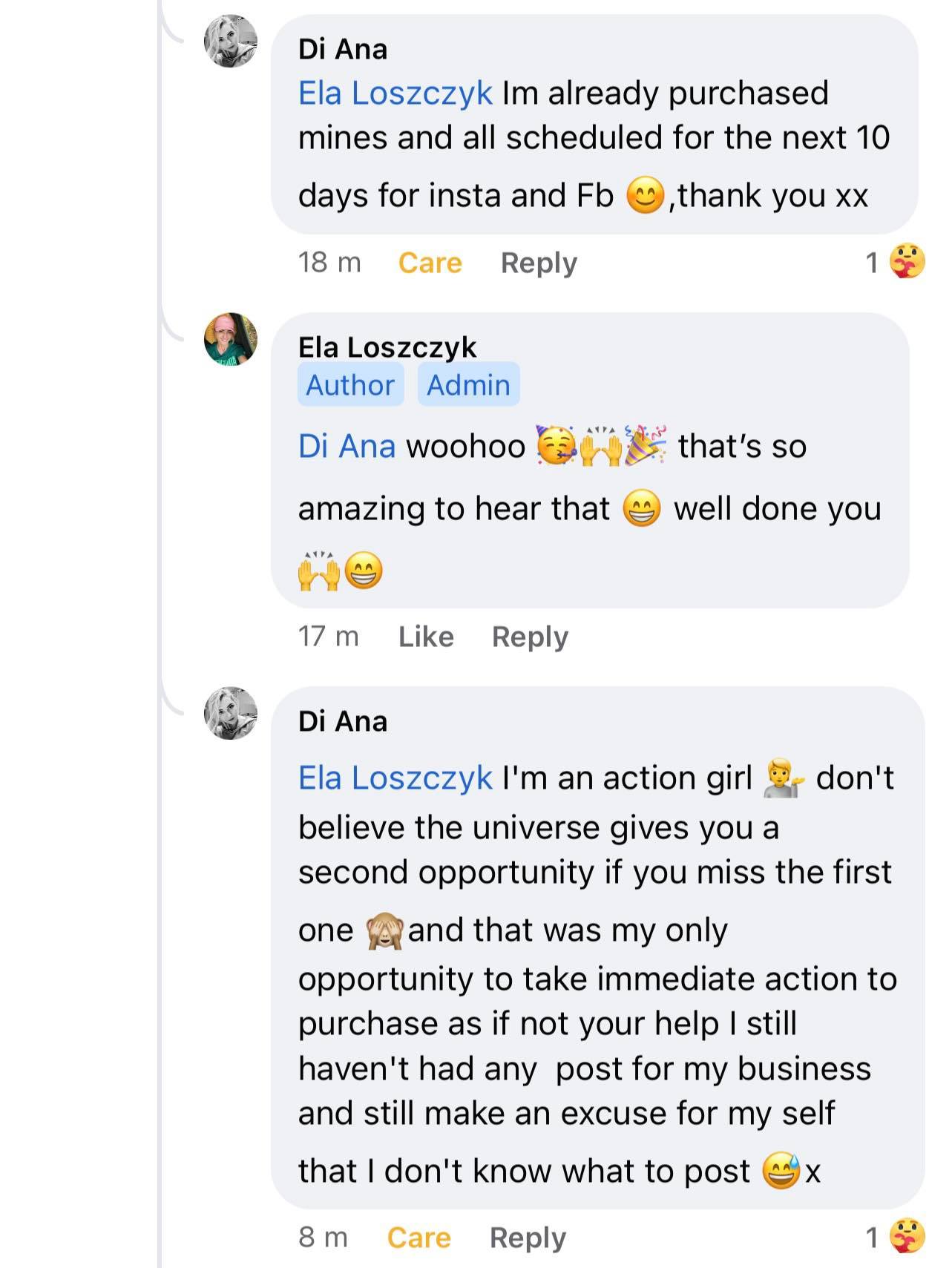 Copy the templates and edit it to suit your brand's voice or use it as it is.
Choose one of the graphics or add your own photo/video 
Post it to your social media profiles AND/OR schedule the whole month AND you're done
So, what exactly do the Social Media Posts include?
EVERY MONTH YOU'LL RECEIVE
everything you need to create and schedule your monthly content that engages, brings enquires and bookings: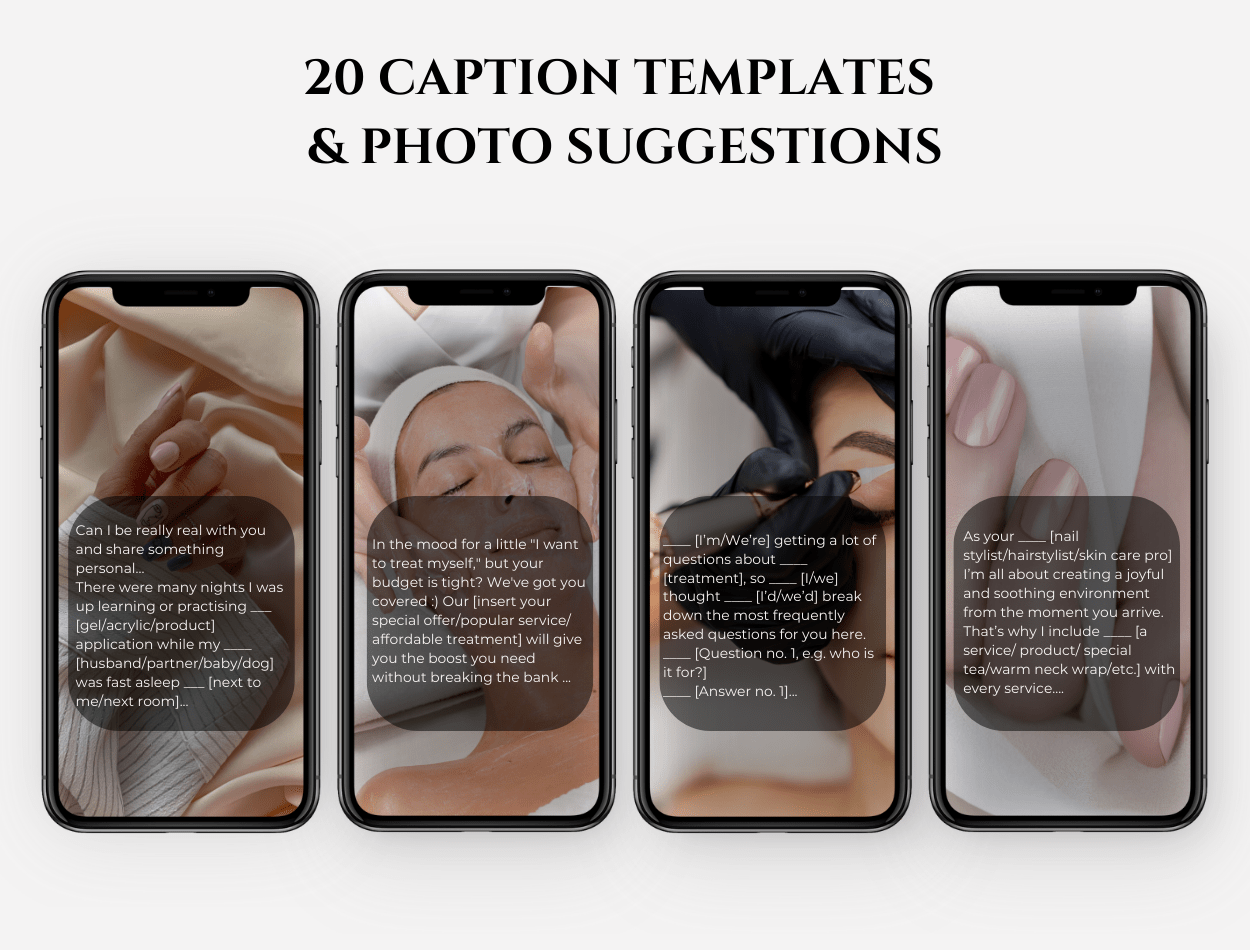 20 engaging and captivating post templates
created specifically for nail and beauty pros to save your hours (and your sanity), post consistently and eventually get more DMs and bookings
20 photo suggestions
1 for each content template, so that you know exactly what kind of photos to take to have the whole month planned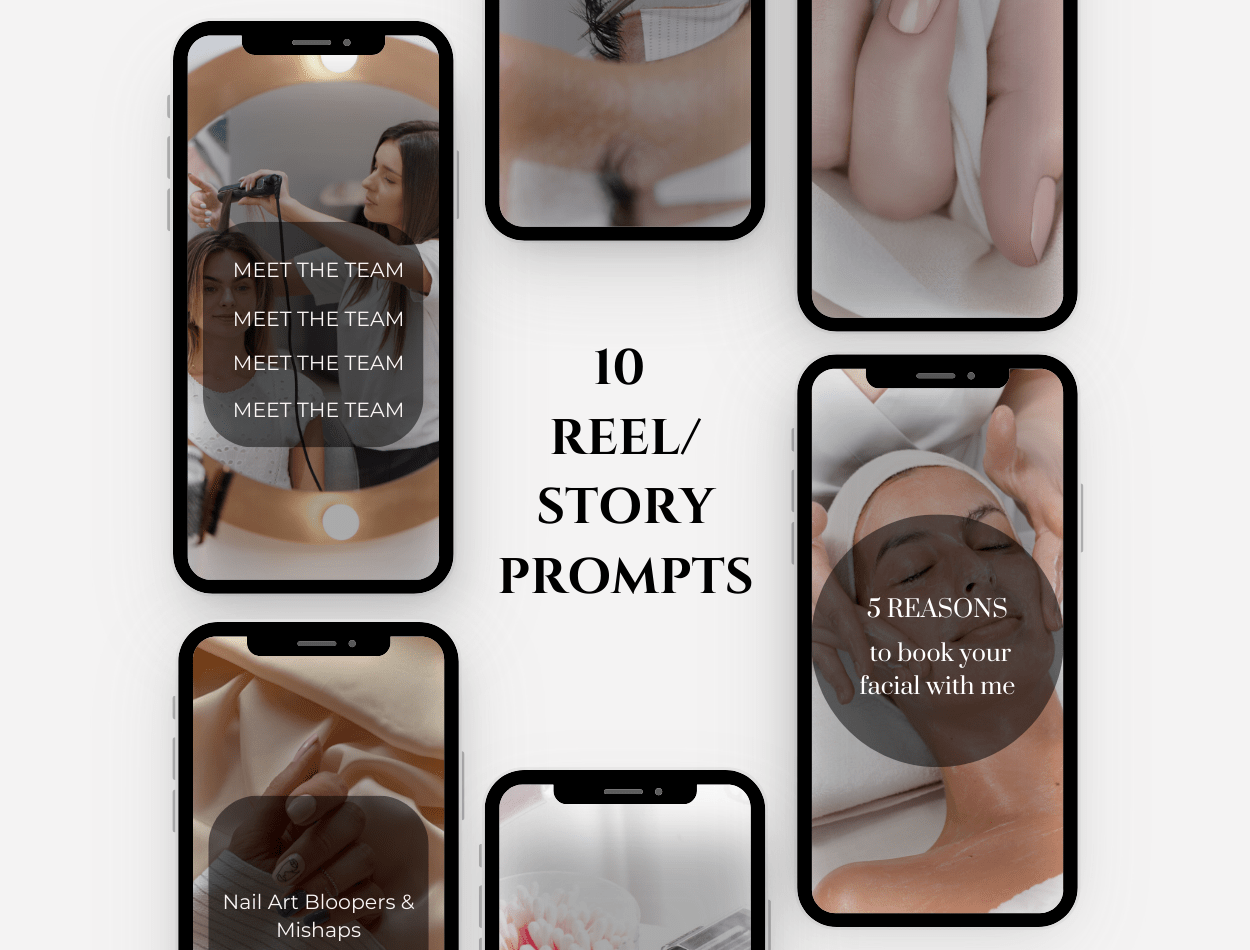 10 Reels/Story Prompts
to show up daily, connect with your current followers, and reach new people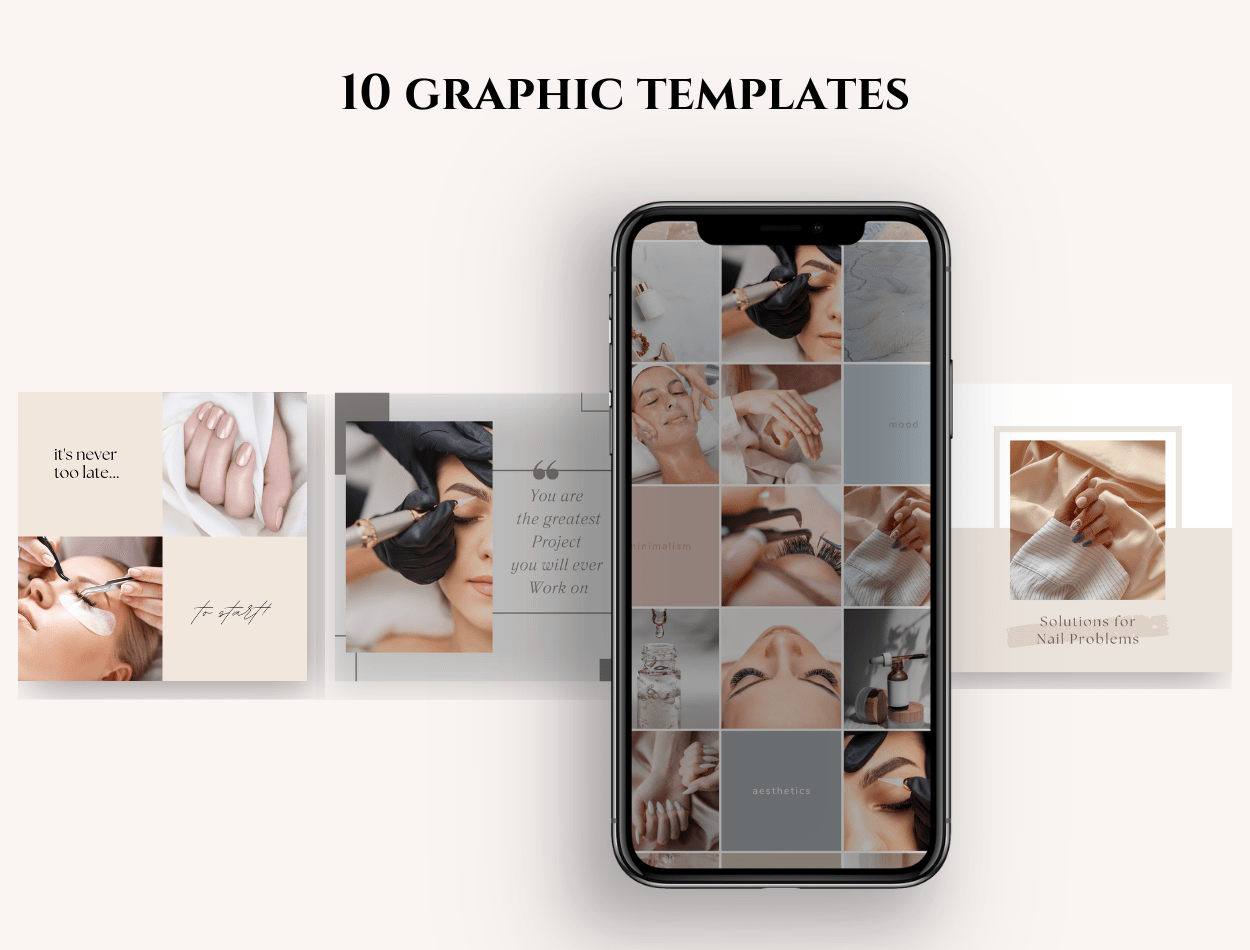 10 customizable Canva templates
to create consistent, cohesive graphics that stop the scroll and show your brand in the most effective way possible
PLUS,
MARKETING STRATEGY or SEASONAL TEMPLATES
 (BONUS – peace of mind, and time to do the things you love while your socials are working for you)
TODAY'S PRICE
ONLY £27 (Regular price £57)
per month of done-for-you content
(Value over £700 – just £27 GBP/ month. Limited time offer! CANCEL ANYTIME)
Here's what other stylists and beauticians have said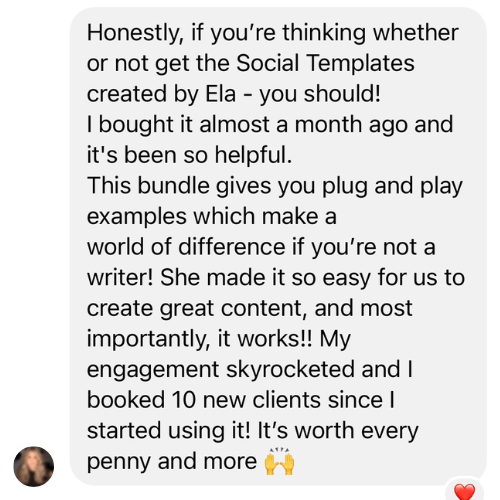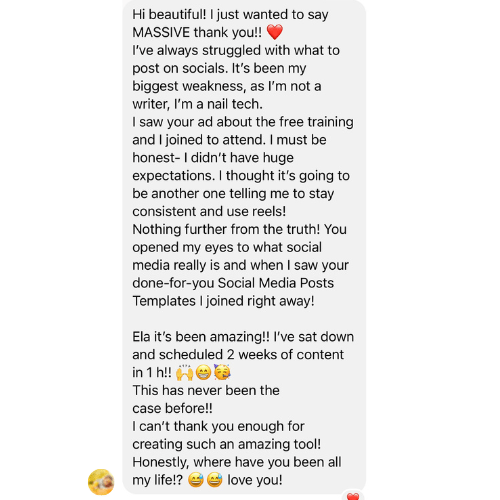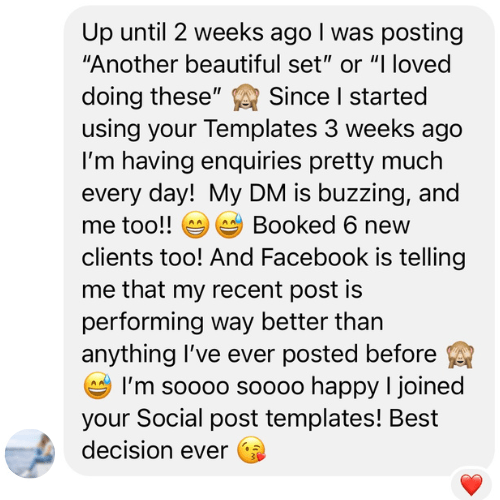 Plus… join today and get  all these BONUSES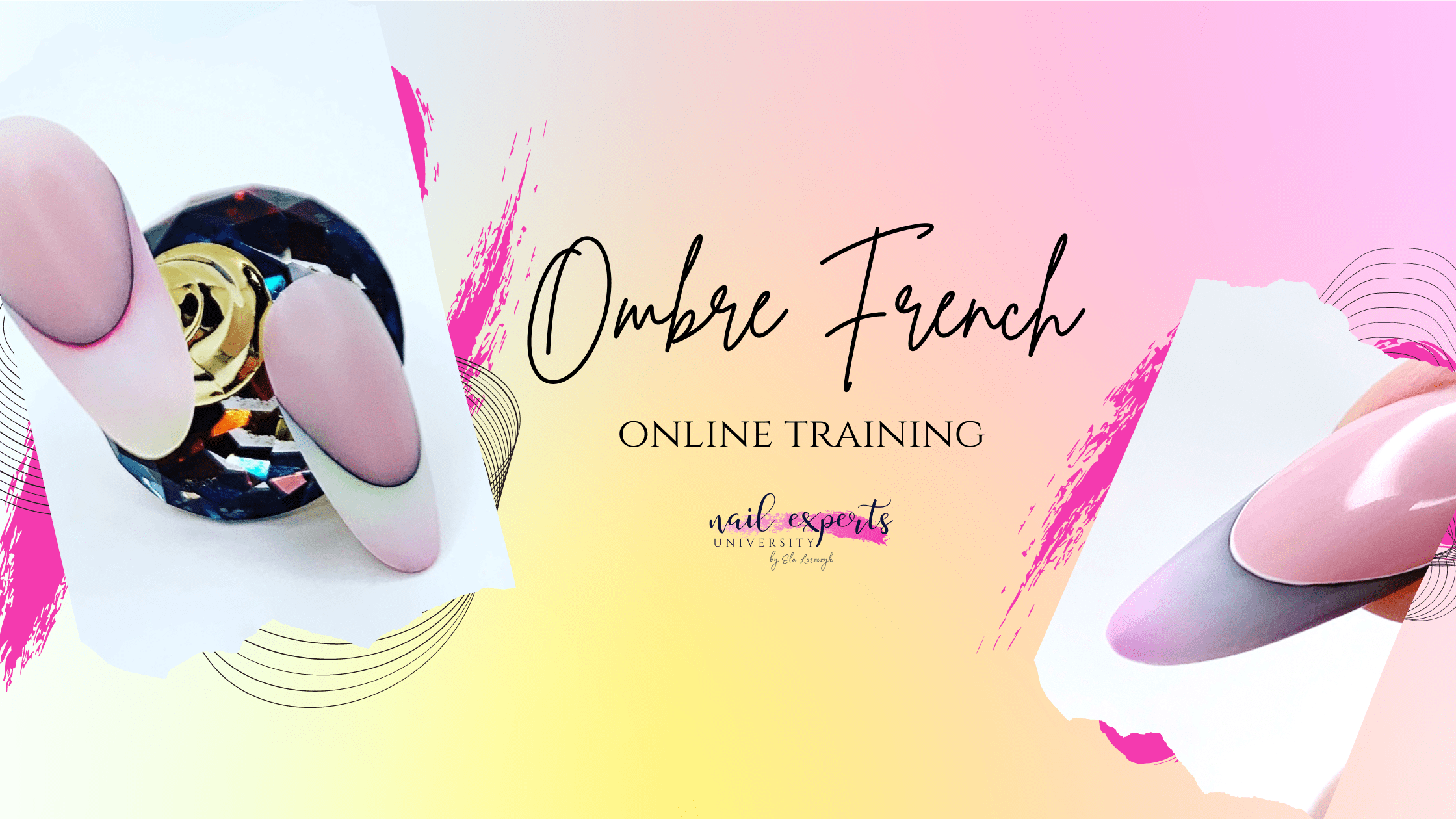 + OMBRE FRENCH online training
Learn how to create beautiful ombre that clients LOVE, the easy way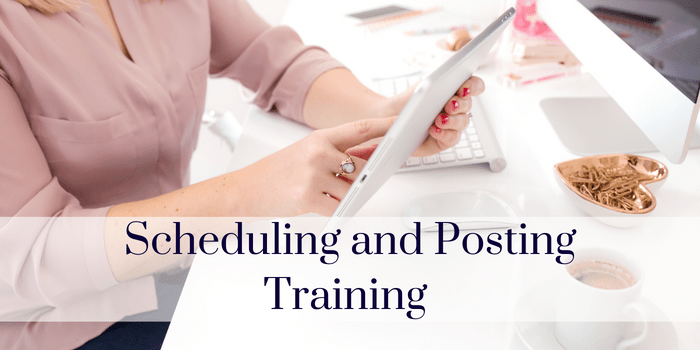 Scheduling and posting training (with Creator Studio)
In this bonus training, I'll show you exactly how to get the most out of the Social Media Posts by planning and scheduling your content for the whole month in one go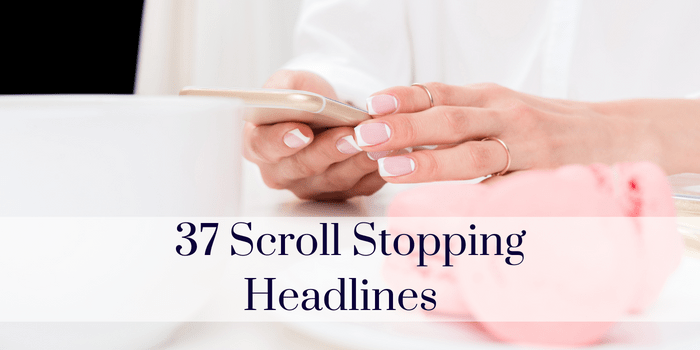 + BONUS 37 Scroll Stopping Headlines (for extra posts inspo)  
On the top of the 20 posts, I'm giving you an additional 37 starters to inspire even more amazing posts, emails, and blogs (if that's what you do or would like to start doing).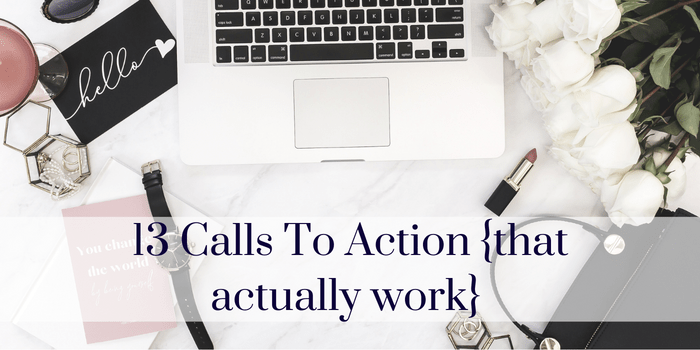 + BONUS 13 Calls To Action (that actually work)
A Call to Action (CTA) is one of the most critical aspects of each post.
Do you want more DMs; more bookings; more website visits; more comments? CTAs will do just that – encourage people to do what you want them to do 🙂
+ altogether worth well over £700
Check out a few examples
(imagine having 20 posts like these every month)
Just fill in a few details to make it sound like your own, unique brand and it's good to be posted or scheduled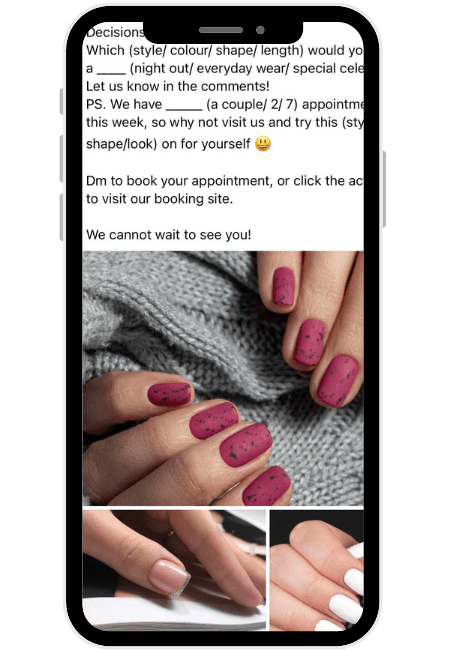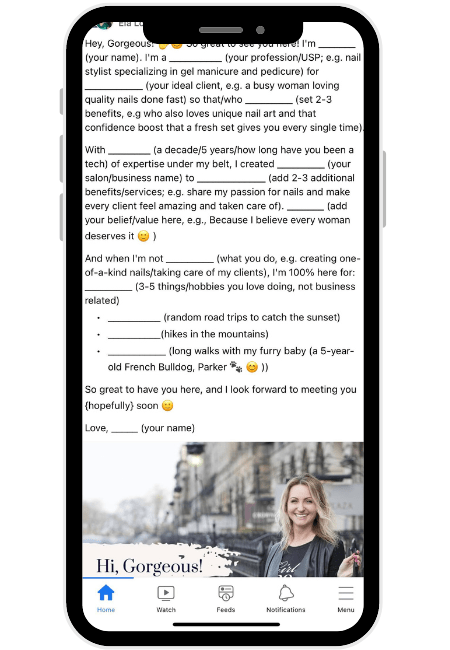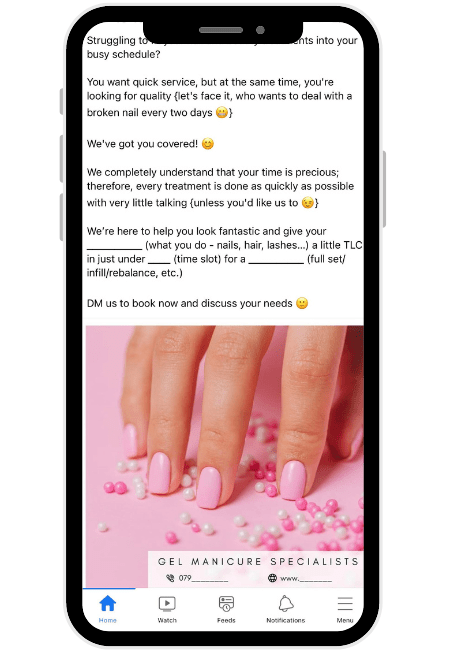 (Regular price £57. Limited time offer. CANCEL ANYTIME)
… you're a nail stylist or beautician who wants more bookings from social media 
… you'd love someone else to do it for you, but hiring a social media manager is out of your pocket
… you despise marketing, and you'd rather spend time learning another nail art technique or beauty treatment instead
… you need a solution that brings clients, presents you as a go-to person, and works 24/7 to build your biz 
It's like having an employee who creates compelling content for you that converts so you can focus on clients and other things!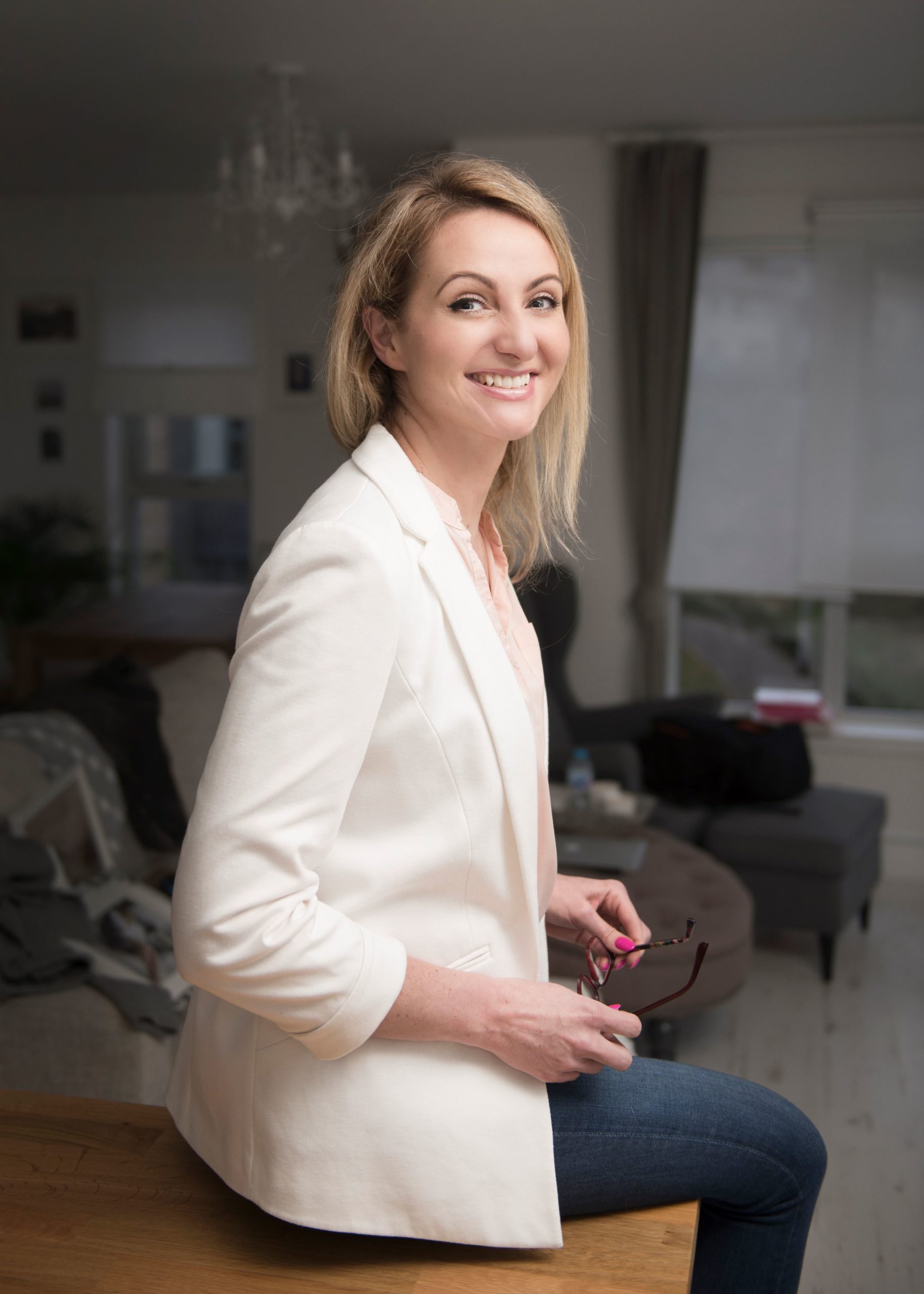 a multi-award-winning nail stylist, educator, author, and business coach (obsessed with nails and marketing for over 17 years).
I built a very successful career as well as the International Online Academy through the power of nail skills, marketing, and sales.
And for the past seven years, I've been helping stylists build and grow their businesses, too (because knowing how to do great nails and treatments is not enough to be fully booked and crazy successful).
I believe every nail and beauty pro deserves to succeed without the struggles of content + marketing getting in their way.
If your goal is to bring new clients and make more money using social media (WITHOUT sacrificing your time); and you're ready to post and boost content that converts, then this membership is for you.
READY TO NEVER STRESS ABOUT "WHAT TO POST" AGAIN TO GET BOOKINGS?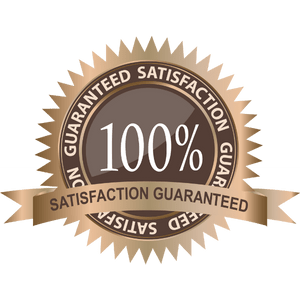 I'm confident that you'll love the done-for-you Social Media Posts for the time you'll get back and the certainty that what you're posting is helping you grow your business.
And I get it; at times like these, even the smallest of investments make you think twice. So I am taking away all the risk.
If you don't love it, you can request your money back within 7 days.
So if at any time in the next 7 days, you think this bundle is not AT LEAST worth the minimal investment you are making today, all you need to do is email us and let us know, and we'll refund you in full.
So you literally have nothing to lose (and sooo much to gain!)
When can I access it?
As soon as your payment is received and your account created, you can log in and get access to the first month of done-for-you Social Media Posts.
I already have an account with you, how do I join?
Excellent!
In this case, all you need to do is to LOG IN to your account on www.nailexpertsuniversity.com, and click ONLINE COURSES from the menu.
Next, select Social Media Posts and follow the steps.
Is it really only £27/m?
Yes, I kinda can't believe it either. 
But right now, for a very limited time (an early bird offer), you can get it all for just £27/month.
Regular price is £57, but if you join now you'll lock that special price for as long as you stay.
All prices are in Pound Sterling (GBP)
Will my content be the same as someone else's?
 No, and here's why.
The majority of the templates require you to plug in your own details related to your business, which instantly makes them specific to you and your brand, and sounds like you 🙂 
When is a new bundle of posts is being released?
A brand new bundle of post templates, Reels and Stories prompts will be released after 30 days from the day you joined.
The next bundle will be released 30 days after the second bundle, and so on. 
Can I cancel anytime?
Yes, absolutely! 
You can stay for 1 month, or 3, 5, 12 months. It's totally up to you. You decide.
You can cancel your subscription from the "My account" page, or simply by sending an email to hello@nailexpertsuniversity.com
Your cancelation will take up to 48h. 
Limited-time offer!
Get it now for just £27!
(Value over £700 – just £27 GBP/ month. Regular price £57/month. CANCEL ANYTIME)
Copyright Nail Experts University 2022