to know first when the next enrollment opens 

♦ FEELING FRUSTRATED WITH TECHNIQUES THAT DON'T WORK
and don't help you get the results you want…
♦ TAKING TOO LONG
to do a set and being limited in the number of clients you can take per day…
♦ FEELING NOT GOOD ENOUGH
when looking at other techs' work and wondering when your nails will be that perfect…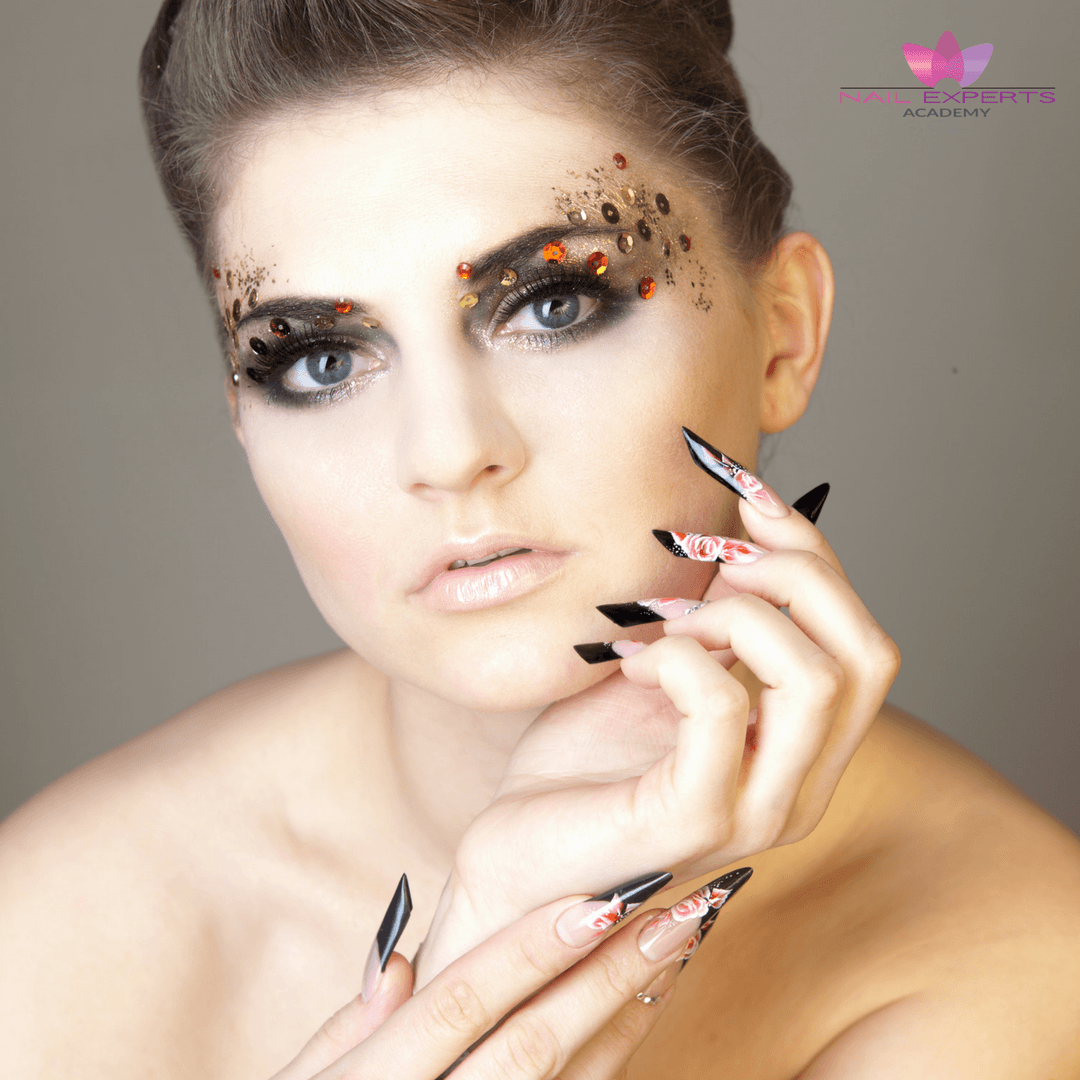 to become THE BEST stylist in your area
The one who is confident about every aspect of nails and makes the competition irrelevant as no other can do nails better than you.
The one who makes clients happy and satisfied with your work because you give them what they deserve.
The one who gets 5* reviews, tons of recommendations and makes great money for yourself and your loved ones doing what you are passionate about.

make your dreams come true
be able to create any shape on any type of nail
push yourself to grow as a nail stylist and become the best in your area
THEN…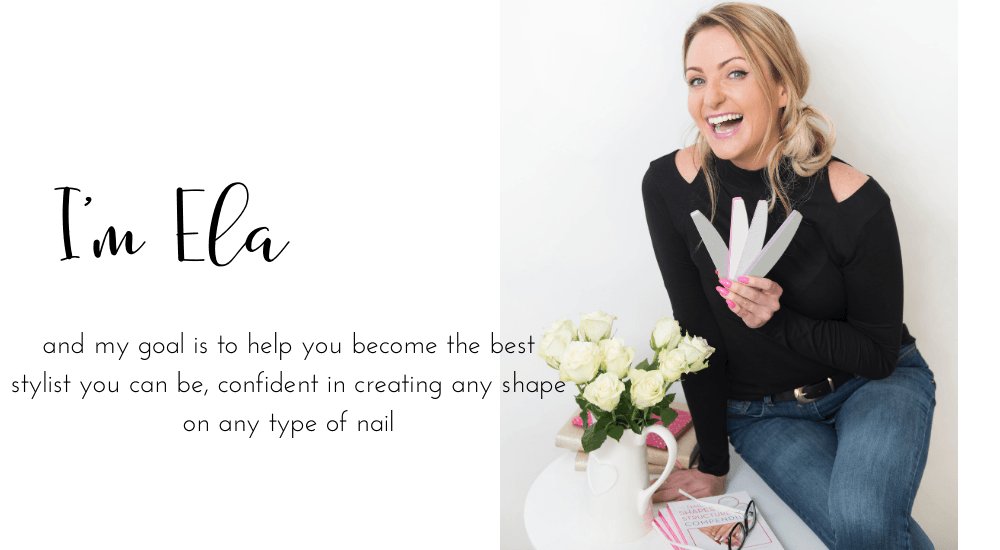 I know how frustrating it is when you just can't fit those forms or get all nails to look the same.
I've been a nail stylist for nearly 15 years. I competed and won many awards and judged competitions such as Nailympia (London), Nails Olympia (Poland), Scottish and UK Beauty. I travelled to amazing places to run live classes.
In the past 5 years, I trained thousands of students online in my free and paid programs and my book "The Nail Shapes & Structure Compendium" was bought by nearly 6000 stylists worldwide.
So I know a thing or two about teaching and getting results.
No matter the country or the level my students were on, there was one thing that they had in common –
they didn't understand the WHY behind each step of the process and were confused by many different techniques.
That's why I've created the Masterclass – to stop the guessing game AND give you a structured plan and techniques that work and make sense. Every time.
Because once you fully understand what you're doing – you can create ANY SHAPE YOU WANT.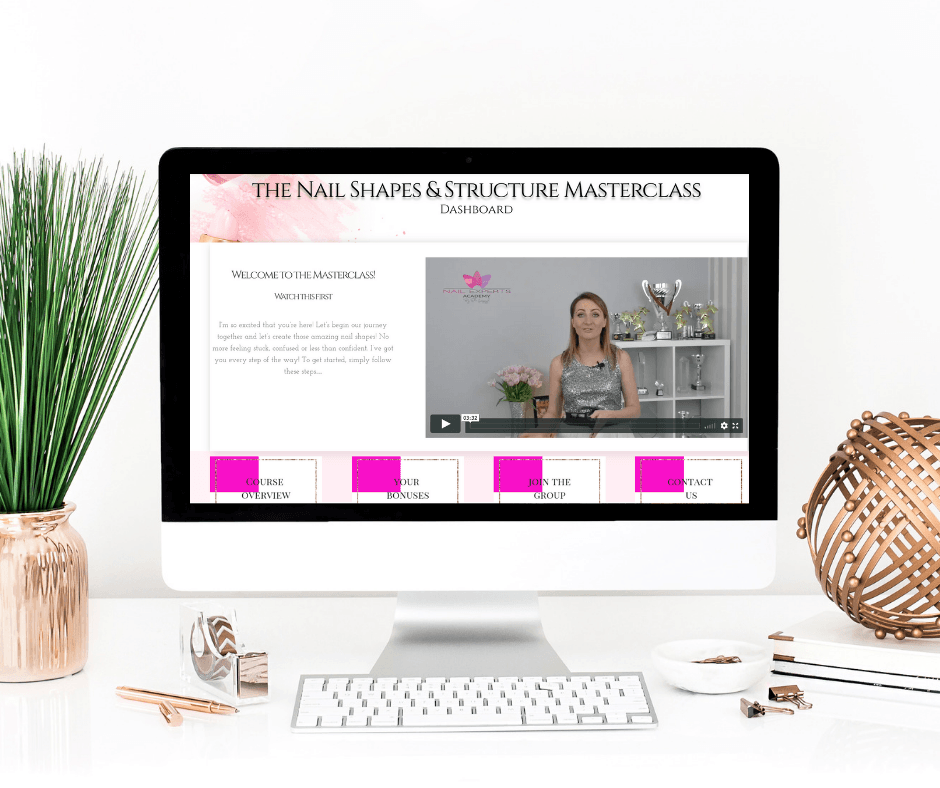 It's the most comprehensive online training program about the nail shapes and structure, designed to completely change the way you look at and do nails.
It's based on the 6 Pillars of Perfectly Structured Nails and teaches 8 various shapes done on 3 types of natural nail types – standard, hooked and bitten, so that you can feel confident working with any client later on and create any shape you want.

» 8 MODULES DELIVERED OVER 10 WEEKS. 1 Module per week = 1 Shape. 2 implementation weeks included to give you time to learn and practice.
» LIFETIME ACCESS which means you can log in and get started right away or take your time. Unlike other online programs, there are no renewal fees, once you're in…you're in for life!
» 90+ VIDEOS, WORKBOOKS AND CHECKLISTS to keep you on track and help to check your progress and systematize your knowledge no matter how you learn best
» ACCESS TO A PRIVATE FACEBOOK GROUP which means you are never alone! I'm in there too answering questions PLUS you have a bunch of other students who have been in your place ready to encourage you + cheer you on!
» 4 LIVE GROUP Q&A SESSIONS WITH ME and my unlimited feedback on your work  for the first 10 weeks to give you the support and accountability you need
» CERTIFICATE UPON COMPLETION OF THE PROGRAM. You'll have a chance to get one by completing 8 sets of nails done in different shapes and short written assignments completed and sent over within 6 months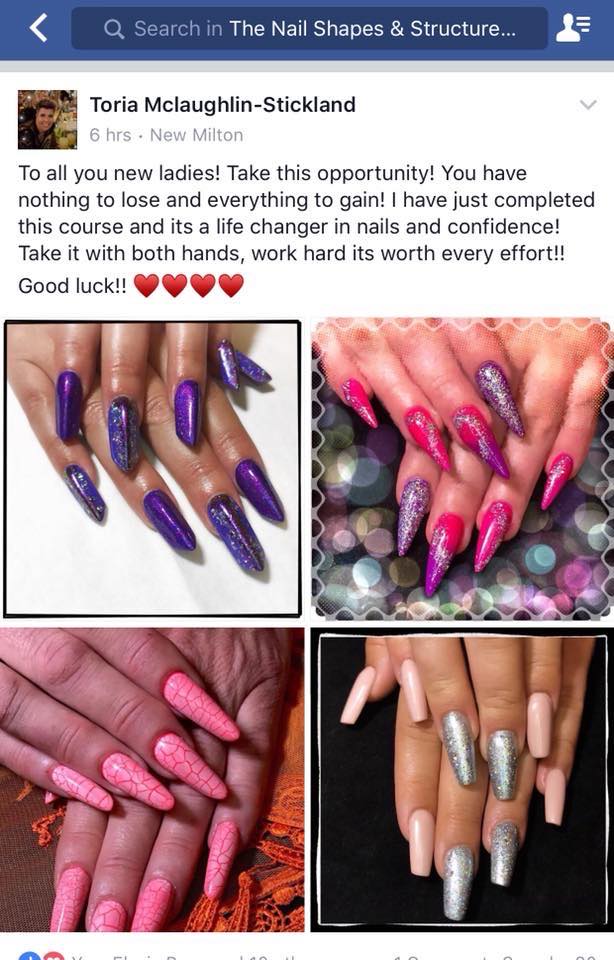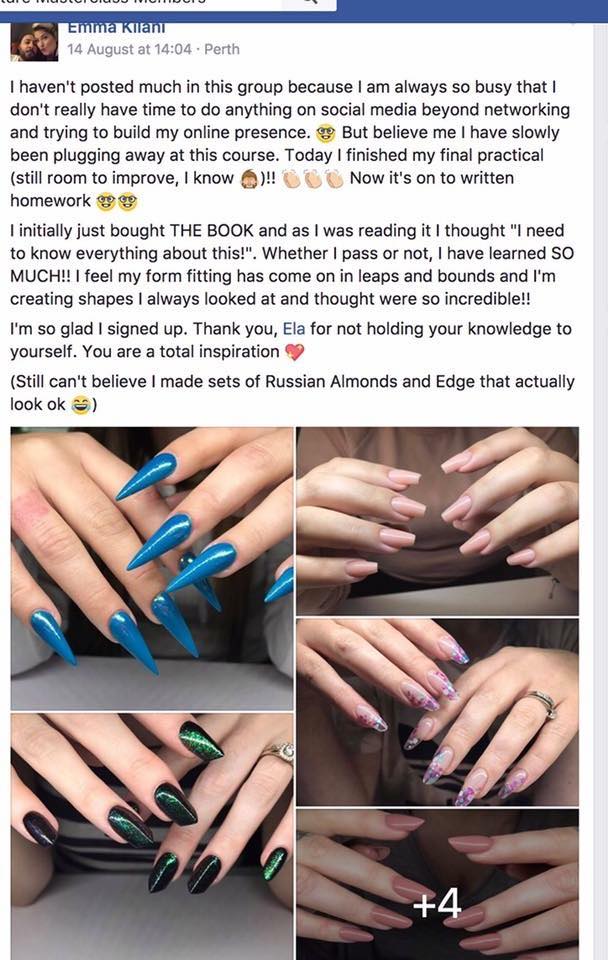 The modern style of nail shapes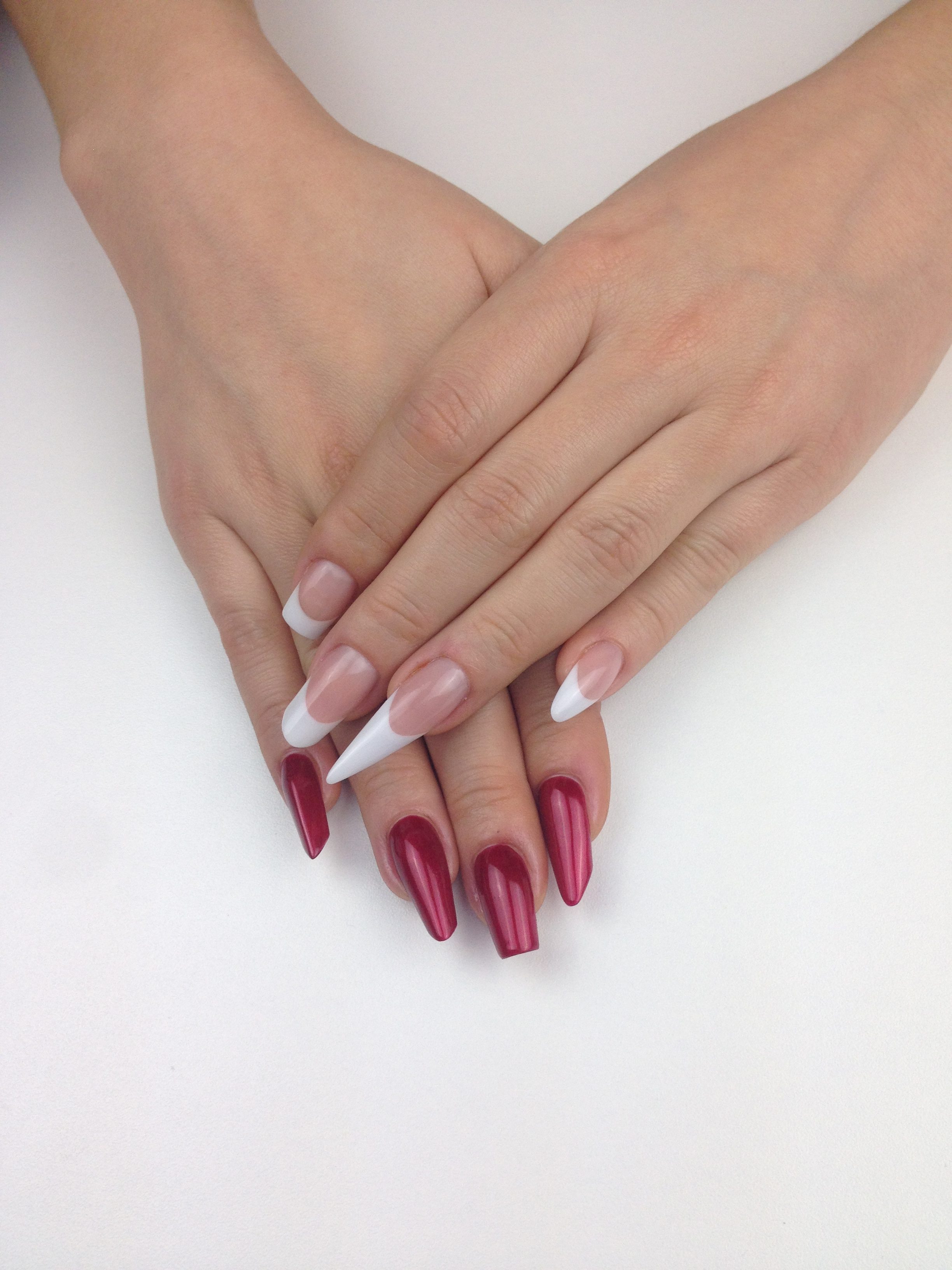 8 shapes
In the program, we cover 8 shapes but the long-lasting results are that you'll understand the structure of each shape so that you can and will be able to do any shape you want later on.
3 various nail types
Each shape is done on 3 live models with standards, hooked and bitten nails meaning you'll see and understand the difference between each shape and how the form and product placement changes accordingly to the nail type you work on.
Gel & Product application
Each shape was done on each model in both gel and acrylic. Even if you work with one system only you still have access to both. There are many tricks I share in every single video and you have access to all of it.
 Natural extensions
This program is NOT about the PRODUCT but about the structure. I'm teaching using various products to help you understand that it's about your skills, not the product you use.
Pink & White 
You'll learn a traditional application as well as various techniques of nail bed elongations using cover gel and acrylic.
Nail preparation
One of the most important things to ensure correct form fit and longevity of each set is the preparation. You'll learn how to do it manually and by using an e-file.
Form customisation & placement 
You'll learn how to properly cut the form and apply it accordingly to the shape you create and the type of natural nail. You'll have a deep and proper understanding of what and how to do it the right way so that the form sits right under the free edge and sets the foundation for strong and long-lasting nails.
Product application
You'll learn how to apply the product so it's balanced and creates a sleek looking extension. You'll also learn how to do it in the most efficient and fastest way to minimise filing.
Pinching Techniques
You'll know when and where to pinch the nail to create that flawless look. You'll learn how to pinch using various tools so you can pick the one that you want to use.
Filing technique
You'll learn my 10-step filing system that works every time. I'll teach you step by step how to file each particular shape using this filing routine so that you can achieve the best results.
Finishing techniques
So that you'll know how to apply colour gel right to the cuticle or finish the nail to a high shine.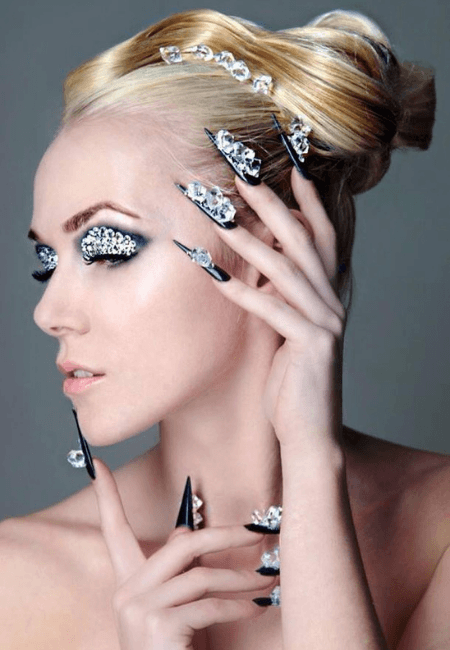 Keep scrolling to see what our graduates said about the Masterclass and their own results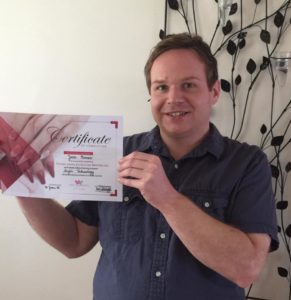 "I'm thrilled with my progress! Especially compared to after hands-on training I've completed in the past. I'm pleasantly surprised at how effective this format of learning has been.
I love how passionate Ela is and it shows very much in her presenting style. She was great at giving feedback and challenging all of us, even at different levels."
Master Educator at Hand and Nail Harmony – Nail Artist at Michael Christopher Salon, US
 "I wish I had accessed this course many many years ago, as I would have been on top of my game by now! I found Ela to be a great educator, with a lovely way of explaining things to her students. I would definitely recommend this course to anyone who lives and breaths nails, I have enjoyed it immensely."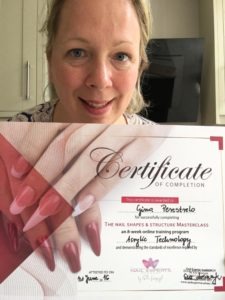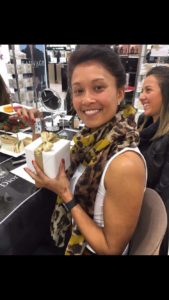 "I cannot express how much your Masterclass has helped me. My skills have improved by leaps and bounds. I have a greater knowledge and understanding of nail shapes and structure and I owe it all to you and your course. Best decision I ever made!"
If you know this has got to be your breakthrough year as a nail stylist,
I'd LOVE to welcome you to

Can't wait to see you in my virtual classroom!
Love, Ela xoxo