Hi lovely! Enjoy the filing technique – part of The Nail Shapes & Structure Masterclass (8-week online program) 
If you want to learn more then grab my discounted book and Dragon Shape BONUS online training! While stock lasts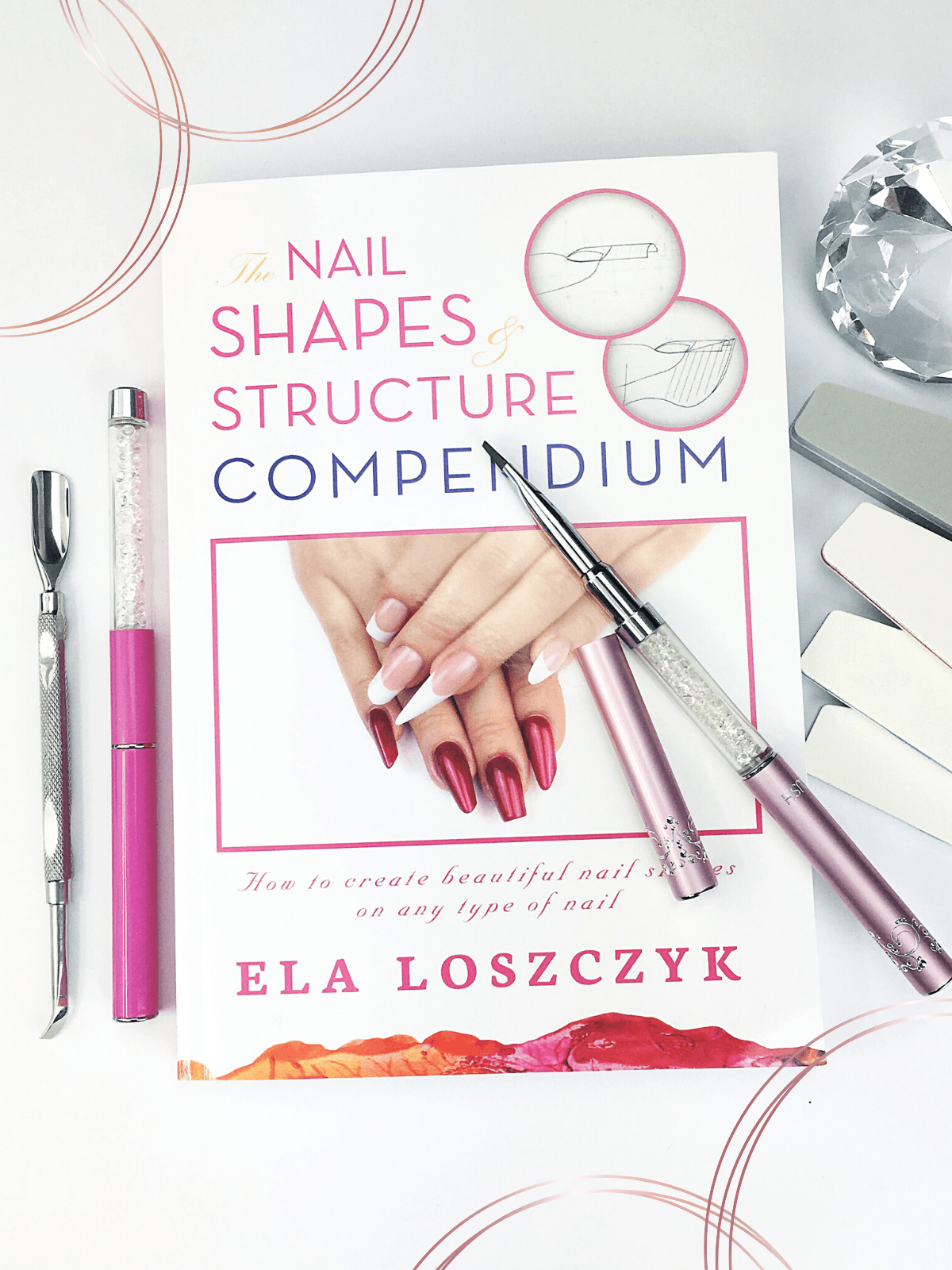 Your step by step guide to creating INSTAGRAM-worthy nails in ANY shape on ANY type of nails
♦ a printed copy of the book (£47)
♦ FREE "Dragon Shape" Online Training (£97)
♦ 3 Inspirational Mobile Phone Wallpapers
What is the Book all about?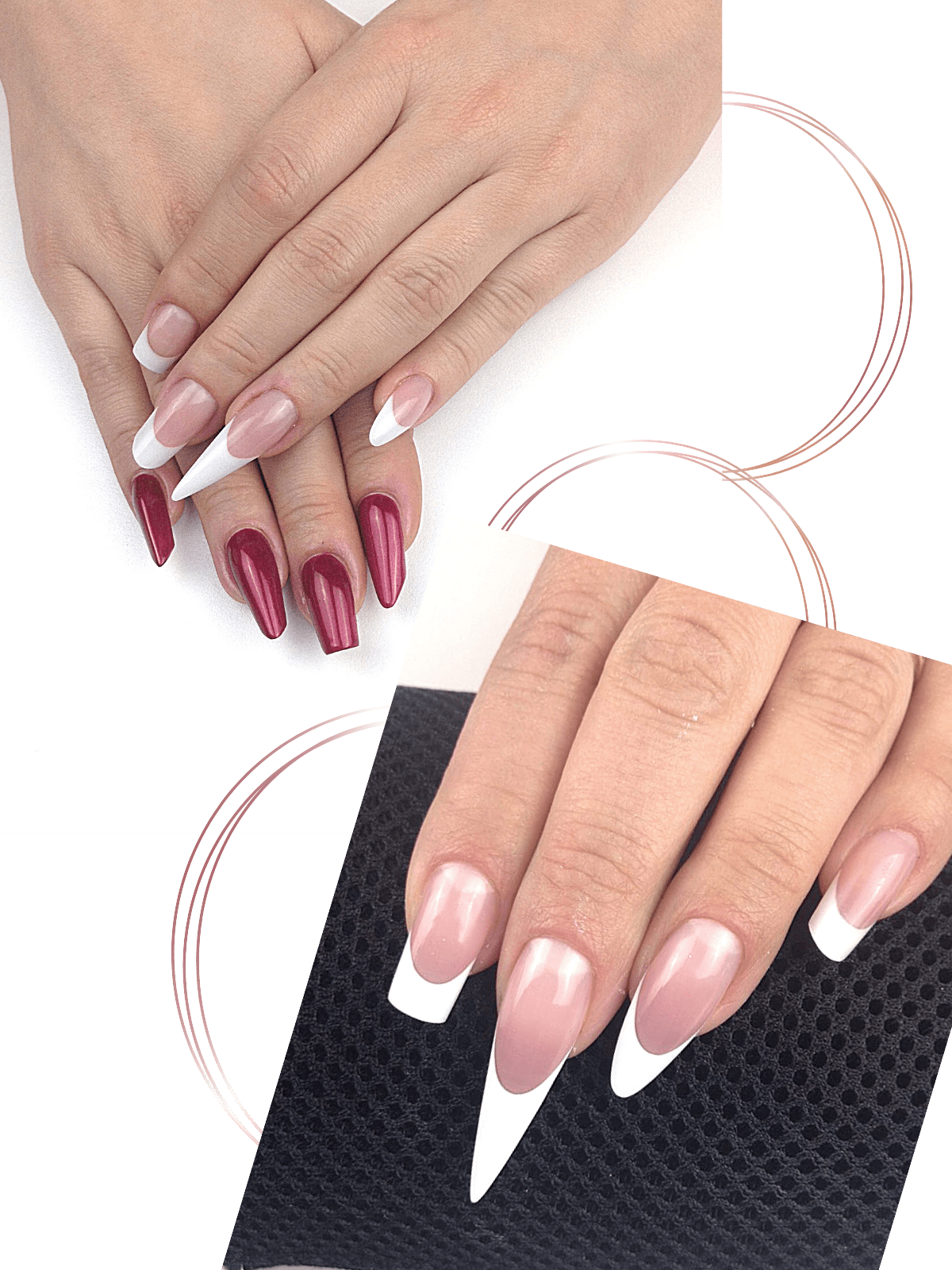 We all know that to make a great extension on an "easy to do" natural nail is easy! But in reality, how many clients with perfect natural nails do we do on a daily basis? Not many, right?
The majority of our clients have different types of nails on each finger – nail biters, hooked, ski shape…
And it's all very confusing. So many different shapes and so many questions – How do I apply the form? Should I lift or lower it; close the tip or keep it open? What's the difference between Russian and Gothic Almond? OHHH and of course filing – how do I do that to end up with 10 nails that all look the same? How do I do the Edge, Stiletto, Ballerina shape…? How can I do ALL of those shapes without losing my sanity?!
Sound familiar?
That's exactly why I wrote this book – to explain everything in the easiest way possible so that everything makes sense. You have ALL the answers in one place – easy to navigate, understand and follow so that you can feel more confident in creating those beautiful shapes that you see all over social media.
Because, regardless of the natural nails' shape, your goal is to create a consistent set of nails that looks good, lasts long and is structured correctly.
Ela your book is totally amazing! Changed my whole perspective on nails and since the results are amazing! Thank you so very much! I can't thank you enough truly!!
"I love this book! Highly recommended to anyone looking for precise info on how to create properly structured enhancements! I'm sharing because it inspired me and I hope it inspires others"
Any nail technician who:
– struggles with the form, product application; filing, pinching, prepping and achieving the correct structure 
– works with gel, acrylic and acrygel 
– does extensions and wants to improve skills and work more consistently 
– has at least a basic knowledge about the nail extensions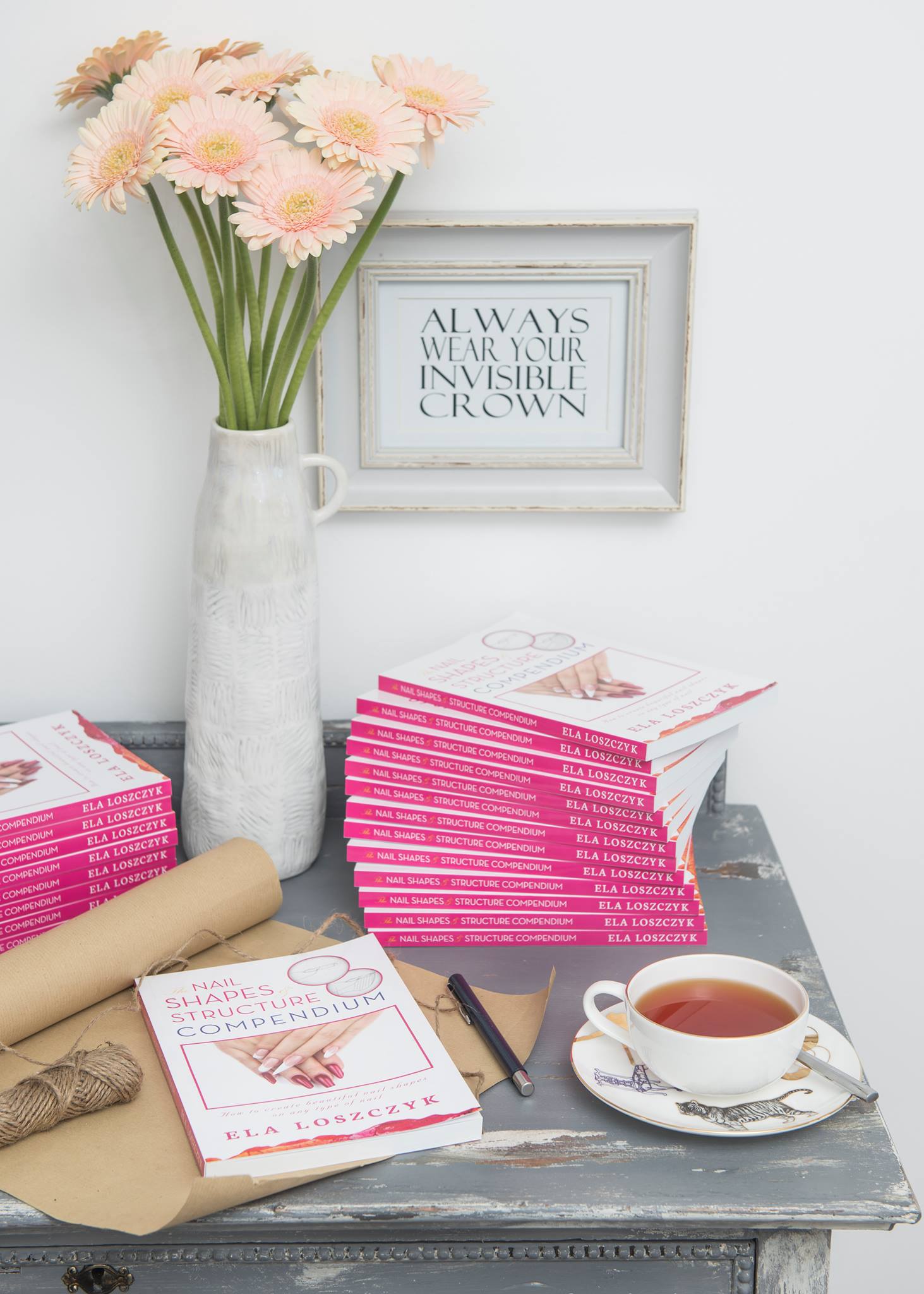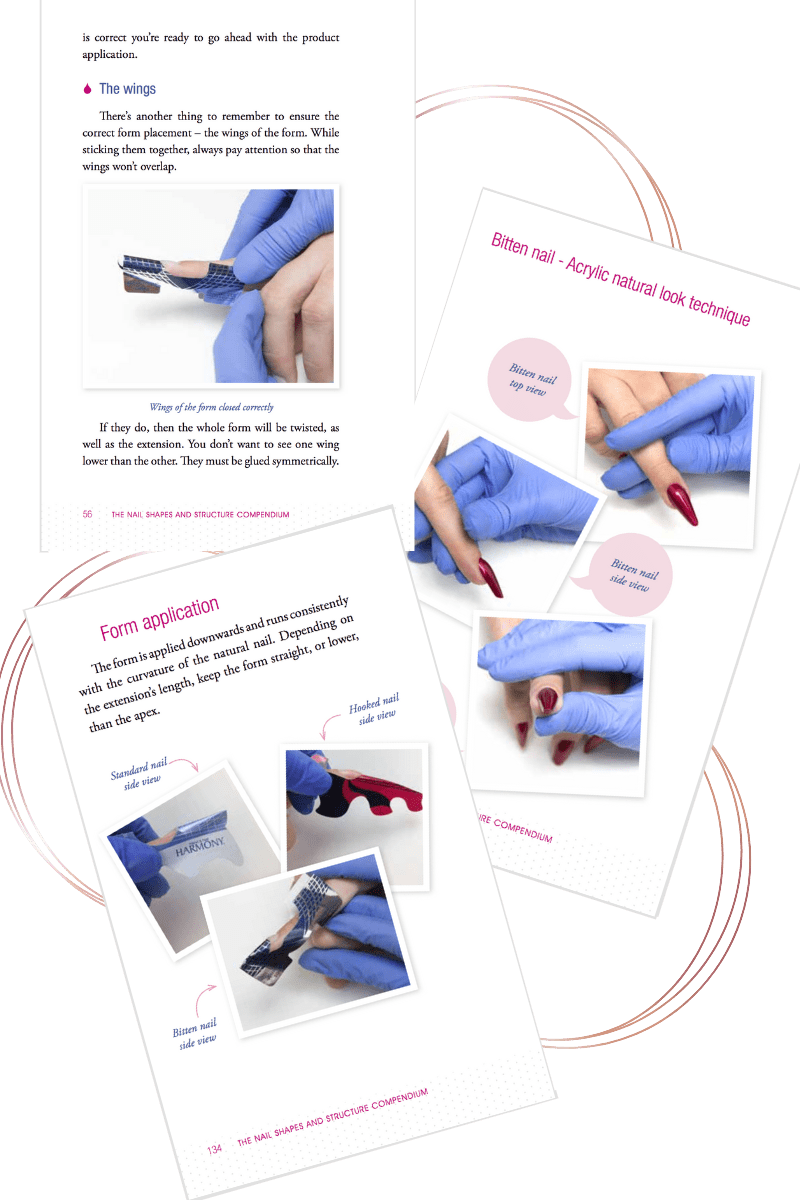 – The two fundamental shapes that other shapes are based on
– How to recognise what type of nail you are working with
– How to create ANY shape on ANY type of nail
– How to establish what shape will suit your client best
– How to create the correct nail structure based on the natural nail type and the shape you do
– How to customize and apply forms depending on the natural nail type and the shape of the extension
– How to create the most popular nail shapes (Square, Pipe, Stiletto, Almond, Russian Almond, Marilyn, Gothic Almond and Edge) taught on standard, hooked and bitten type of nail
– Proper nail preparation – e-file and manual
– The variety of pinching methods and how to do it
– 10-step Filing Technique to achieve consistency across all 10 nails
– Product application – various techniques for gel and acrylic system
– Tip-Top hints on Pink&White and much more!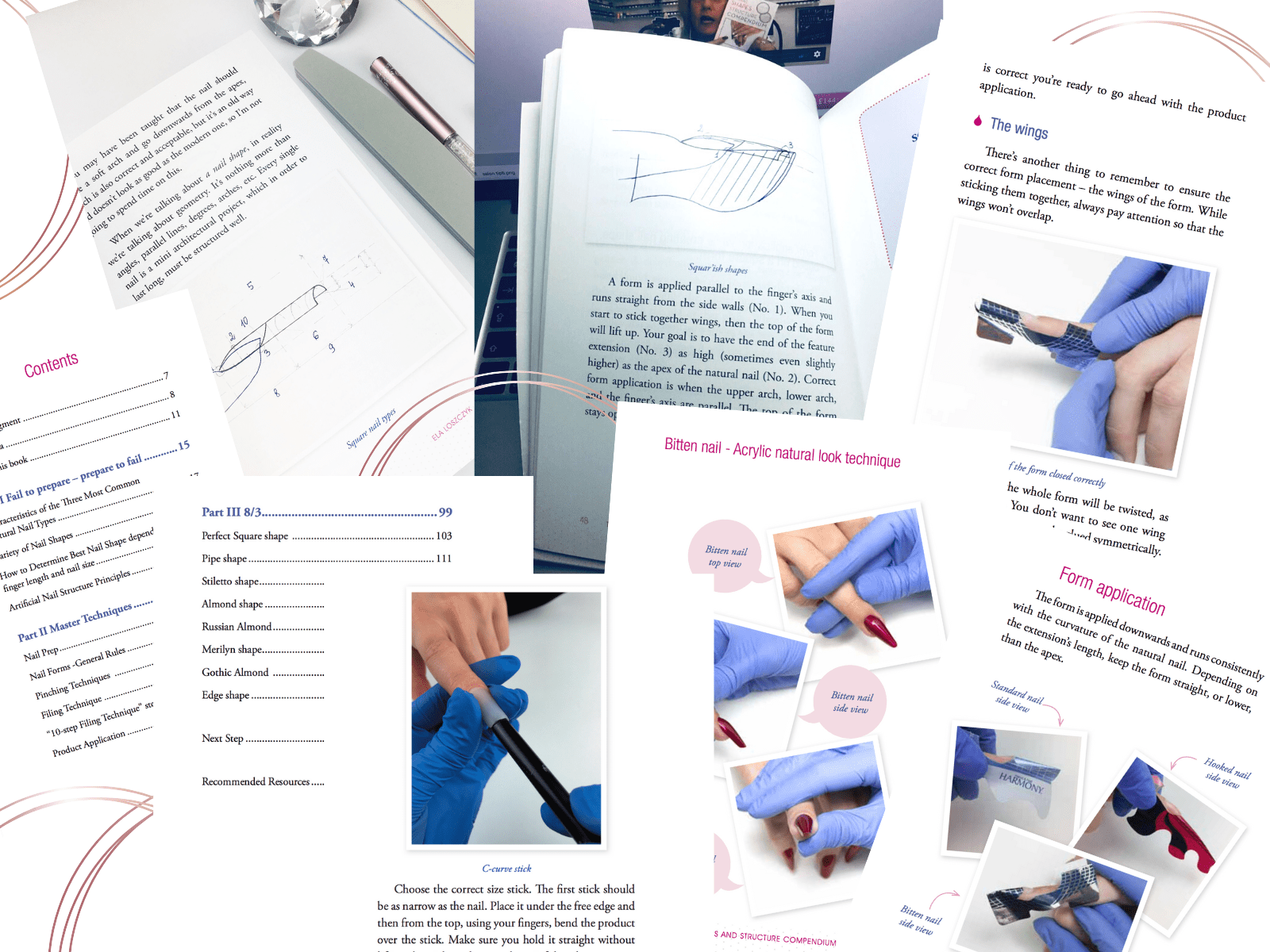 For the past 14 years, I've been helping nail stylists from all over the globe to build amazing skills and take them to an entirely new level. I'm "brainwashing" stylists in the most positive way possible, helping them to understand the WHY behind every aspect of nail enhancements.
I'm a multi-award-winning nail stylist and international judge; author of "the Nail Shapes & Structure Compendium" book which has sold over 8000 copies worldwide and helped many stylists go from being OK to being AMAZING at what they do.
If you've had enough of struggling with the shapes, structure, forms, consistency AND you know it's time to become the one whose work is admired by others, then this book is for you!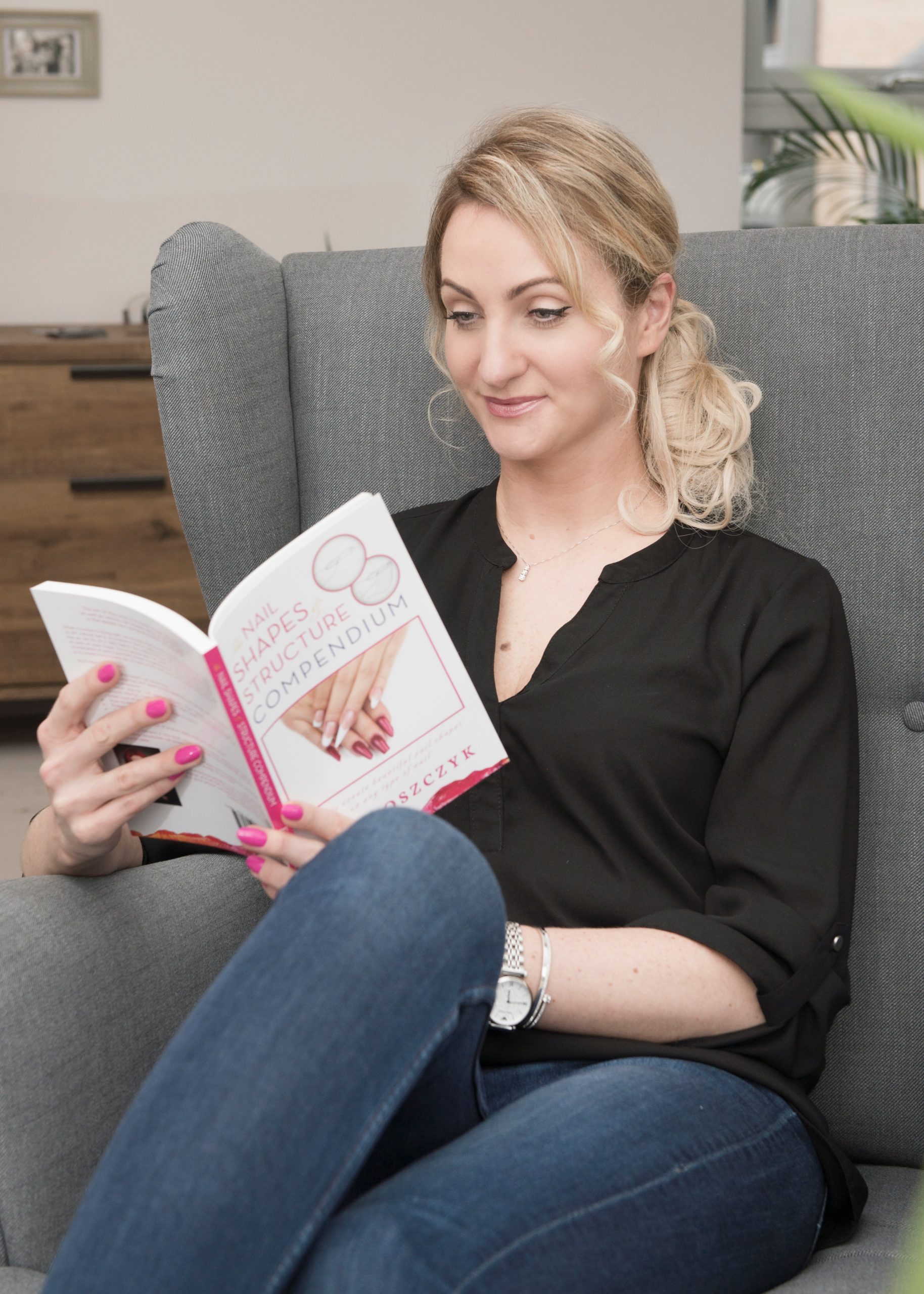 Take advantage of those incredible bonuses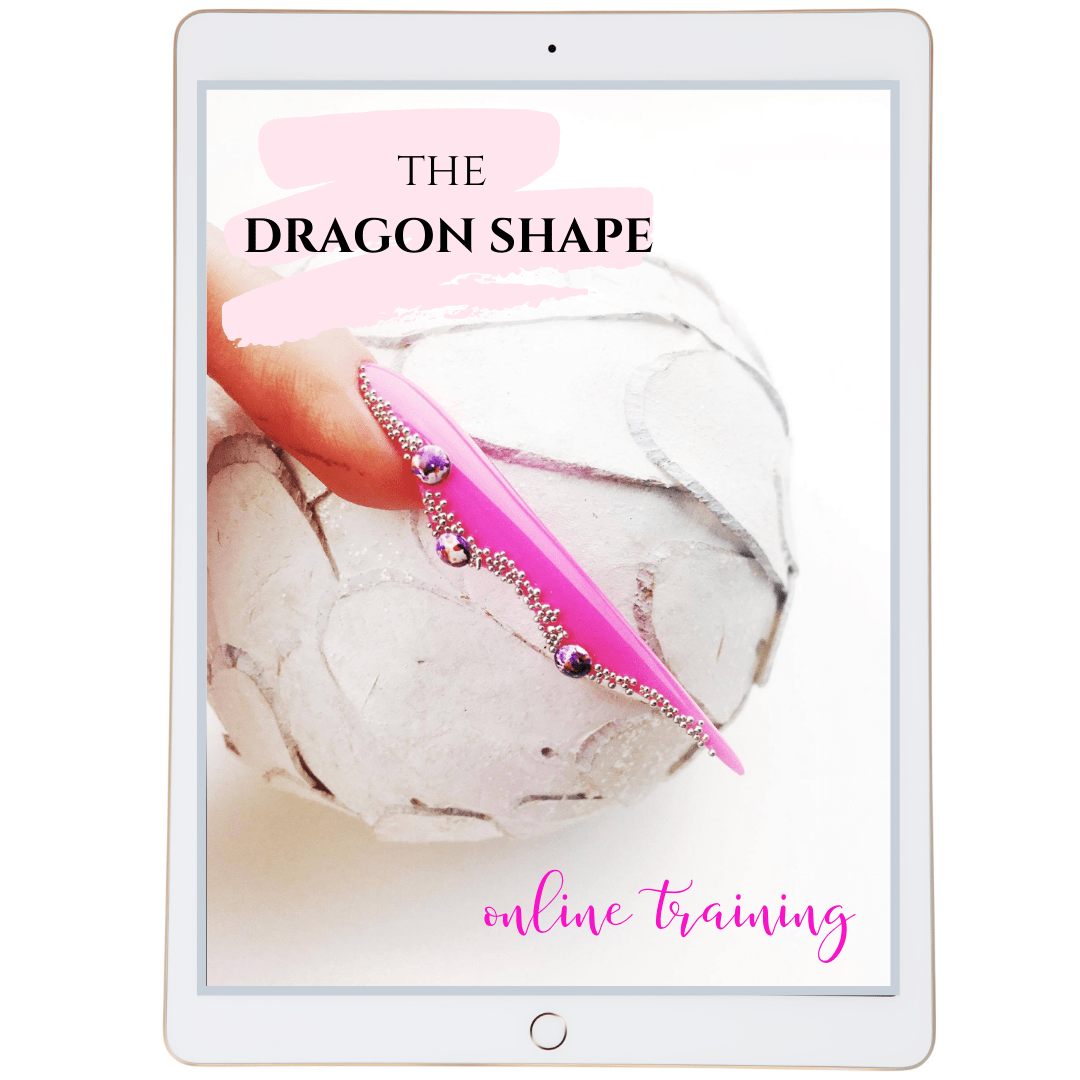 The DRAGON SHAPE training worth £97
One of the best ways to get noticed and wow your potential customers, or influencers, is to show off your skills in a BIG way. And that's exactly what this training is all about.
Inside the Dragon Shape training, you'll learn:
the characteristics of the shape so you can understand the WHY and important details of the structure,
form placement,
product application and
how to file that shape to get insane results so you can really understand everything and show off your new skills!
I've covered gel and acrylic application so you have it all.
Test your skills and push yourself out of the comfort zone to reach a completely different level.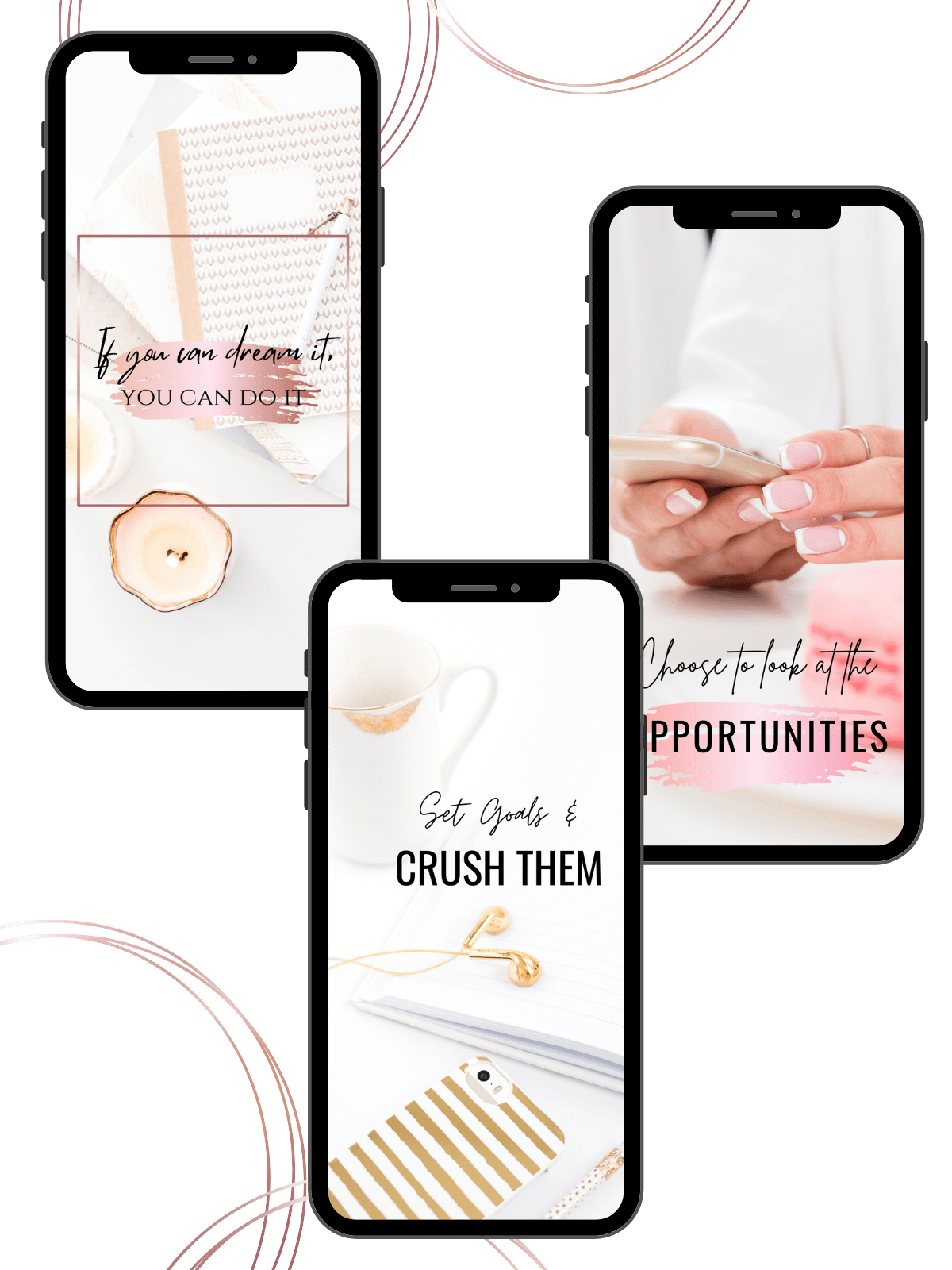 3 Inspirational Mobile Phone Wallpapers
Beautifully designed wallpapers to keep you motivated, inspired and remind you what you should be focusing your mind on, every single day.
Set it as your home screen cover and feel good every time you pick up that phone. 
8000 copies sold worldwide
What others say about the Book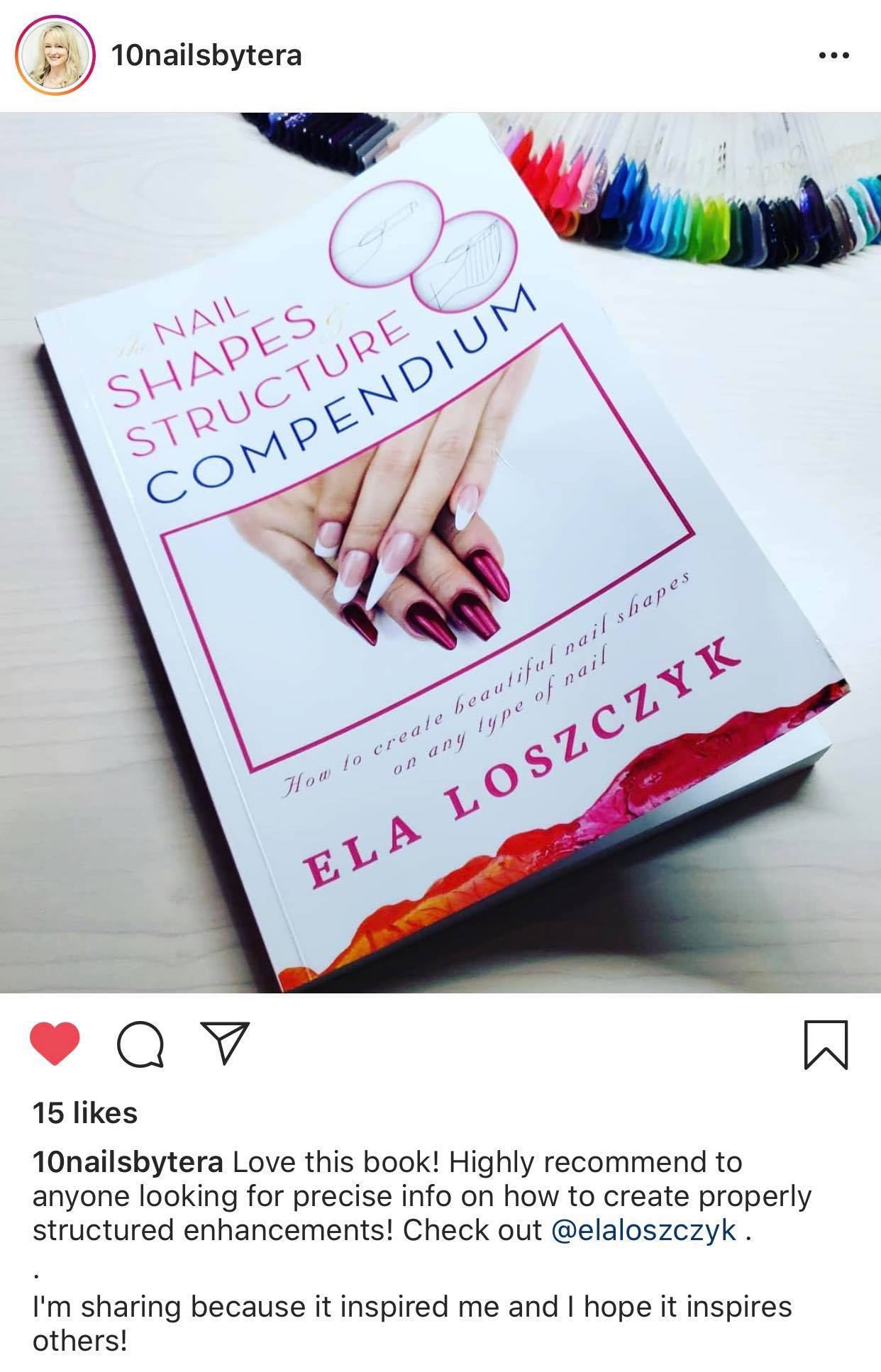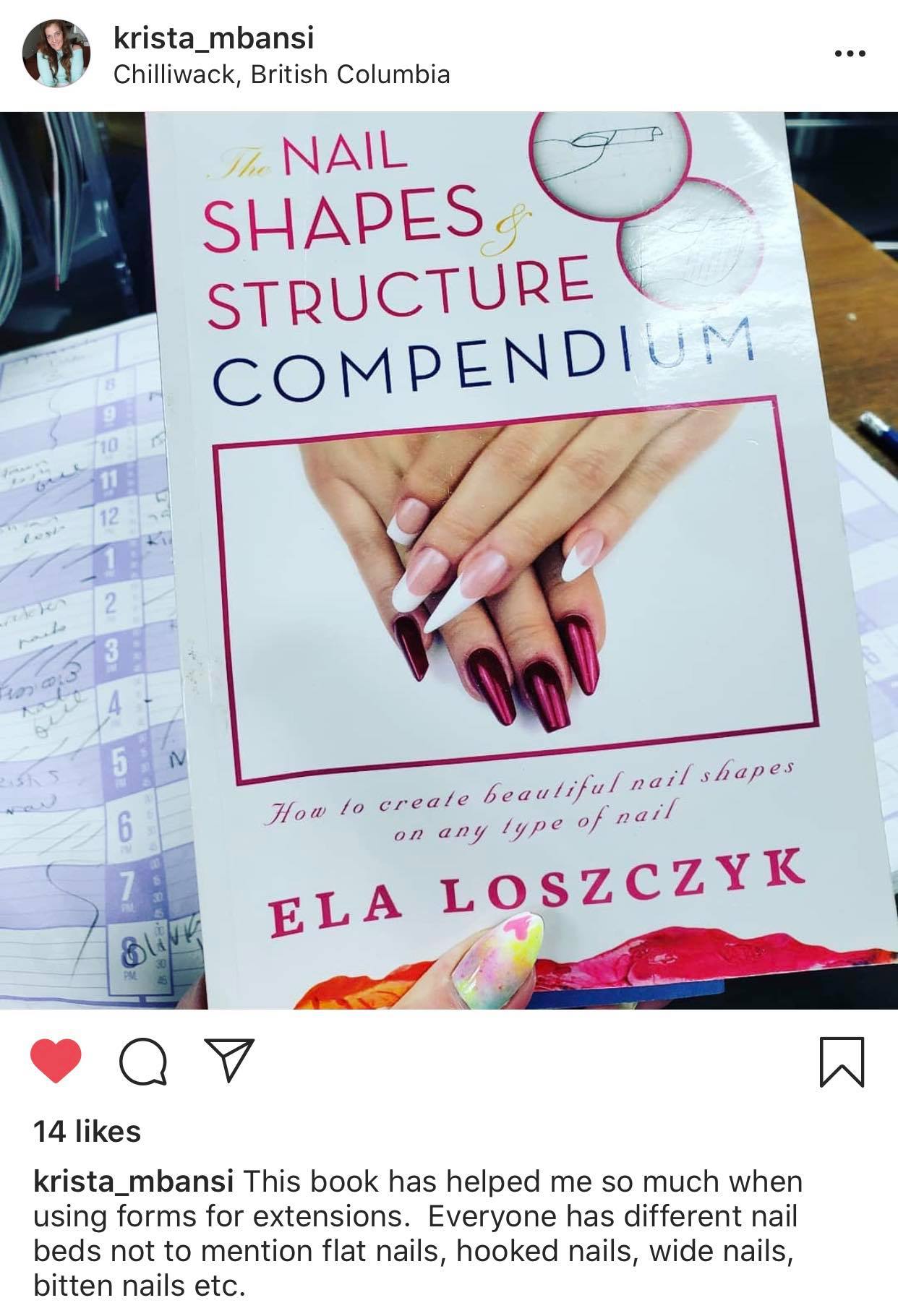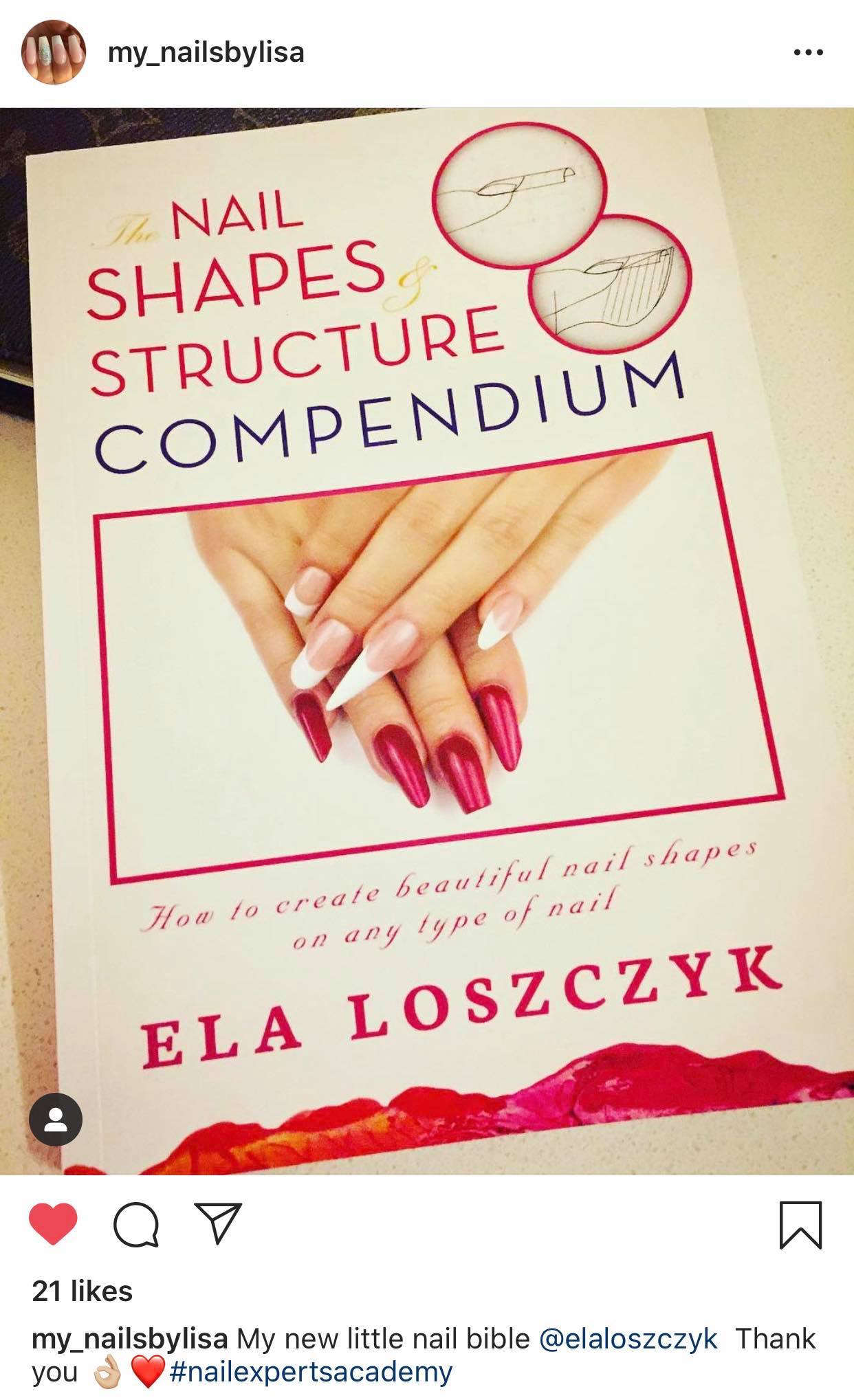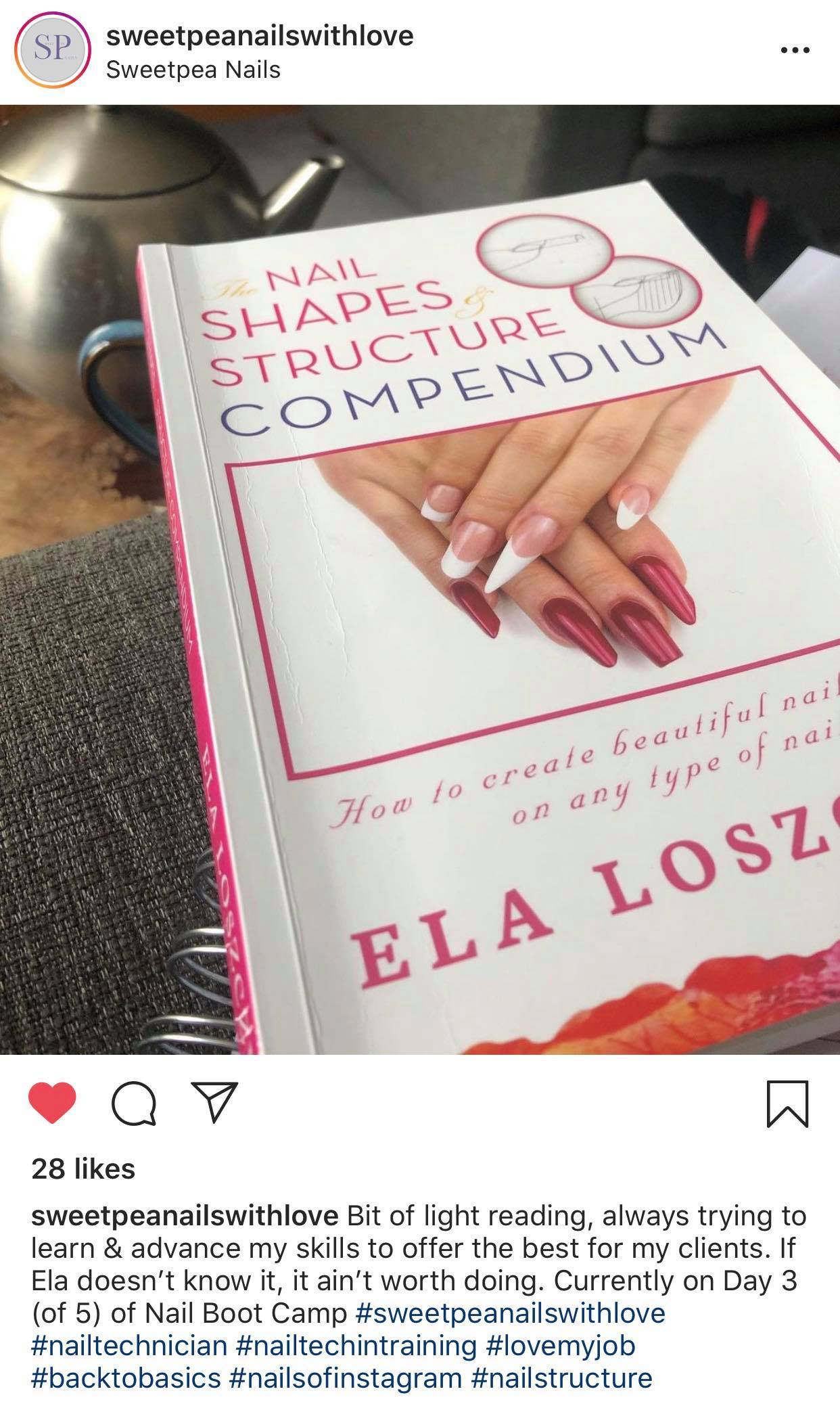 speed recap
What will you walk away with today?
♦ A printed copy of the book (£47)
♦ FREE "Dragon Shape" Online Training (£97)
♦ 3 Inspirational Mobile Phone Wallpapers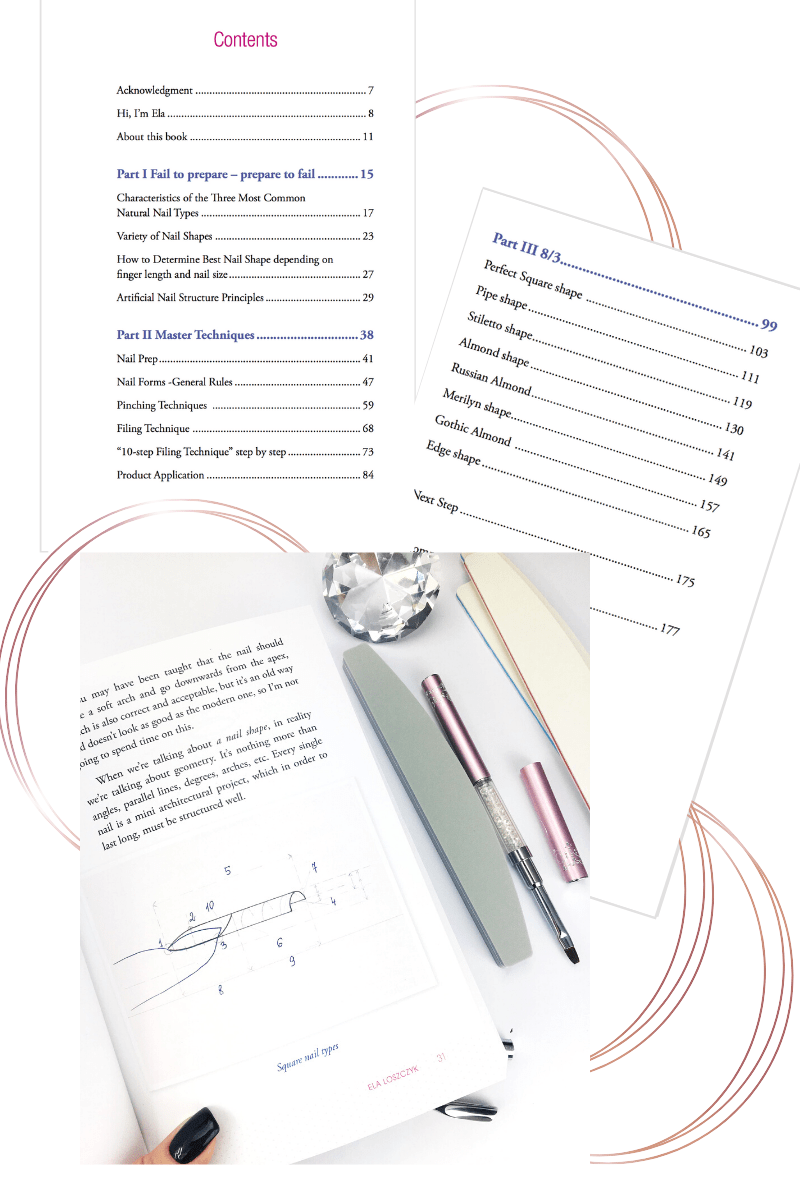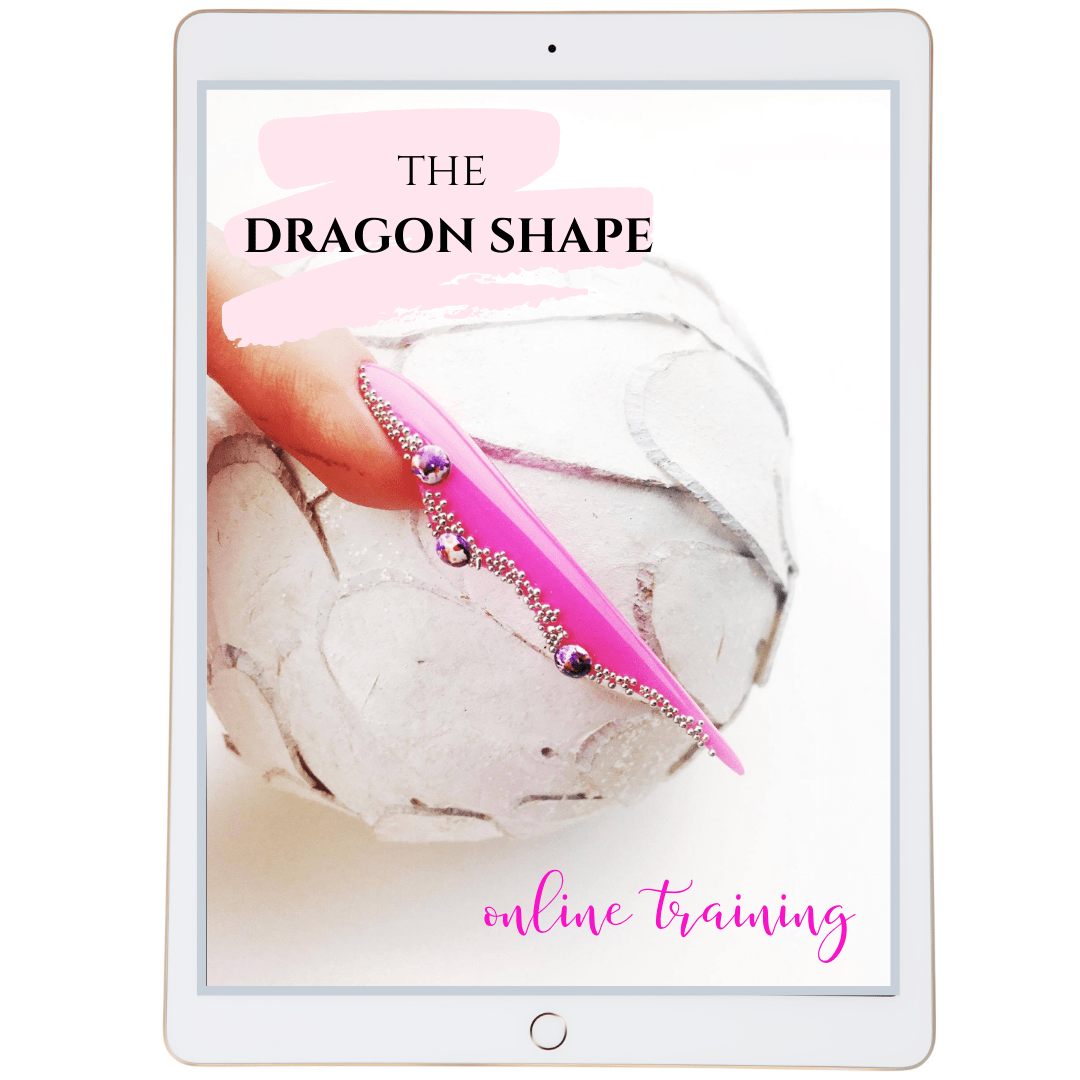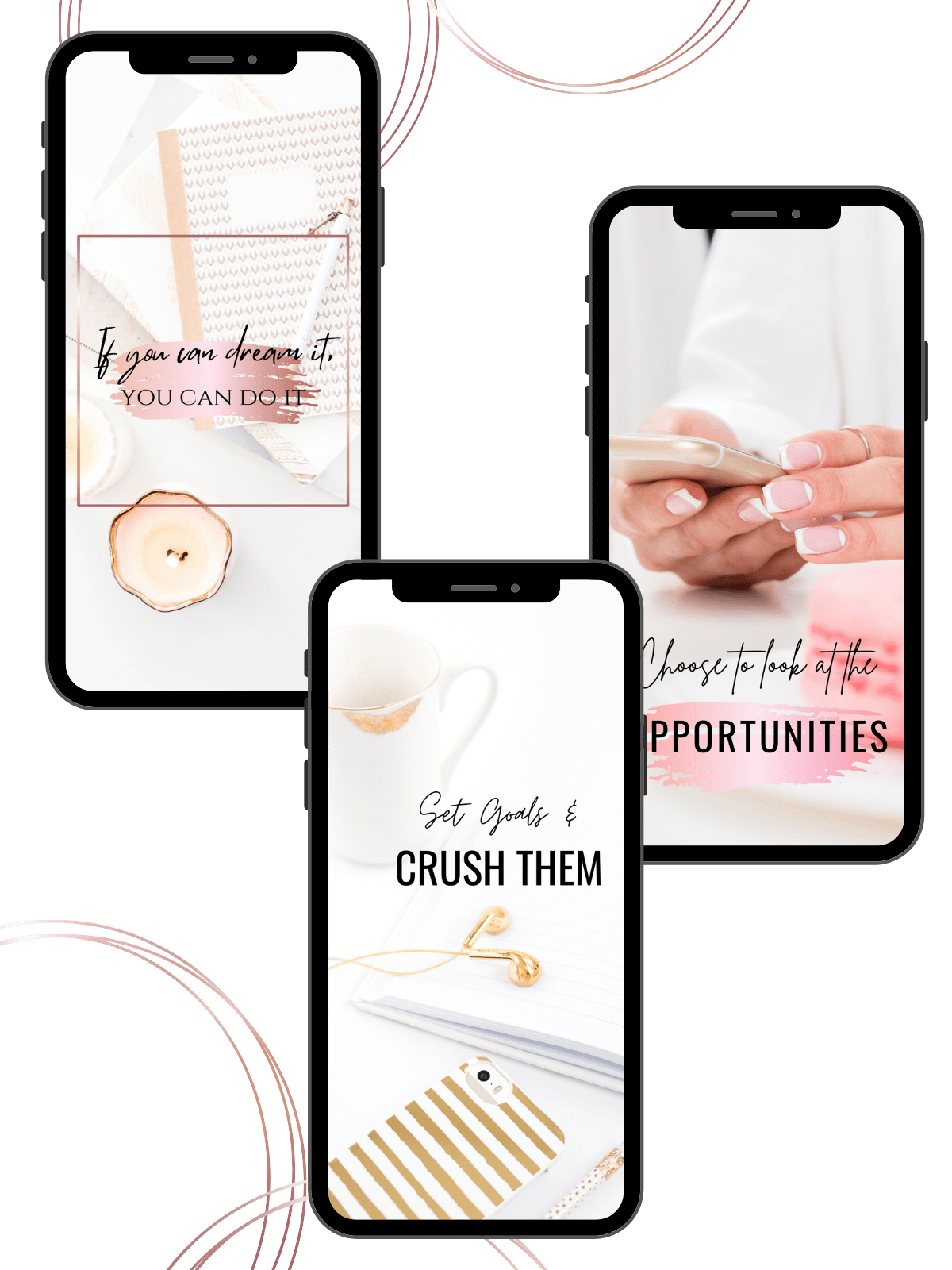 Frequently Asked Questions
Do you ship worldwide?
Yes, we do. Click "Order Now", fill in your address details and the shipping cost will show up automatically. 
How much is it in Euro, USD and CAD?
Your bank will automatically convert your currency to British Pound Sterling.
£37 around 64 CAD
£37 around 49 USD
£37 around 41 Euro
When will I receive my book?
We ship the book within 2 working days via Royal Mail standard delivery. It usually takes 3-5 working days within the UK; 10-15 working days for international delivery.
Unfortunately, we can't take responsibility for postal delays that may occur due to circumstances out-with our control.
How can I access my bonuses?
We'll send you an email with a link and password to the bonus page once your purchase is completed. 
Make sure your email address is correct. Also, check your SPAM and other folders, as the email can land there. 
If you cannot find that email, please let us know.