So, you know how to do Nails. 
NOW, let's teach you how to make real money using those skills 
and turn your hobby into a cash-making-business
 Did you know how to do perfect nails before you did any nail course?
No, not really, right?
The same thing is with business and marketing.
And because the brutal truth is that you can be an amazing stylist working in the prettiest salon, doing the best nails BUT if nobody knows about you, if you don't know how to get and keep clients, and sell your services, you will have no business…
You will have just an expensive hobby that keeps you awake at night, makes you question your own self-worth and drains you financially and emotionally…  
… when all you ever wanted was to be a go-to stylist, make your clients feel amazing, have the freedom and make a nice living by doing what you love, right?

I'm not good enough… there are so many great techs out there. No one will pay me

There's too much competition. I can't rise my prices because people won't pay and go elsewhere

I'm fed up of discounting or doing FREE sets but I'm worrying that if I stop I'll lose clients

I'm just so lost and overwhelmed… nothing seems to be working and I feel like quitting
Running a nail business is a COMPLETELY different thing
than being a nail stylist
"I started in my house, built a salon in the garden…
NOW I have brought a salon, train other people and will be competing for the first time at Olympia London this September being sponsored by one of the top nail companies! 
You HELPED ME MASSIVELY with THE WAY I'M DOING NAILS NOW and ACHIEVE THE BUSINESS SIDE OF THINGS! 
Thank you & thank you to the Nail Experts Club from the bottom of my heart."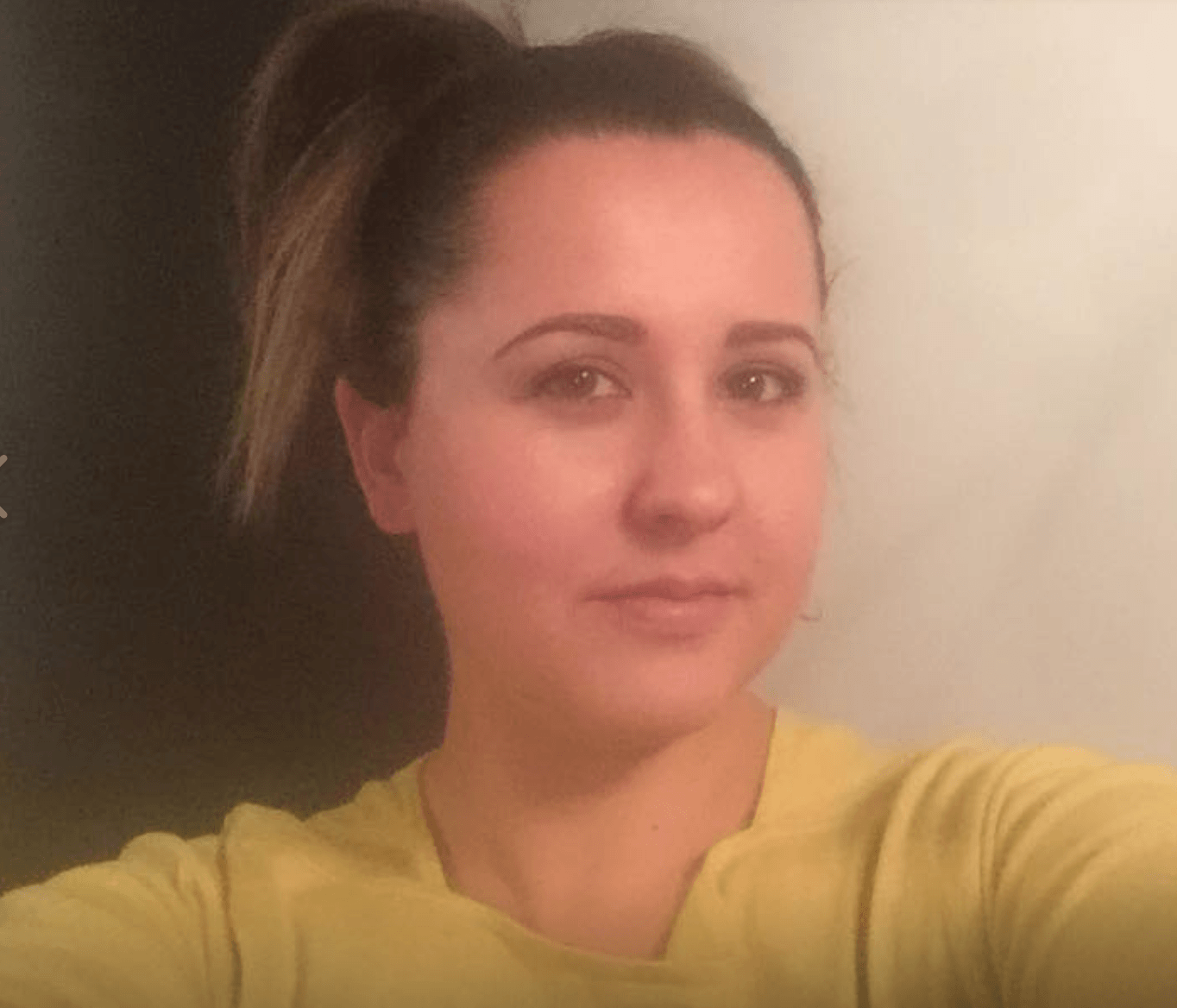 Tia Weight
BeauTia Academy
don't worry! There's a solution…
Introducing the Nail Experts Club
a place for ambitious nail stylists, just like you, who want to finally make that business work OR learn how to double or triple their income with proven, yet easy to implement strategies.
And because we all love nails, bundles of nail art inspo or techniques are there too
Your success blueprint
Nail Experts Club
Get a brand new bundle every month focused on nail and art techniques AND marketing, sales, proven systems and cutting edge strategies. 
To help you get the most out of the training, plan and implement the strategies covered, get focused and inspired
Plenty ready to use: social media posts, memes, salon policies and scripts. Customise as you wish or copy and paste just as they are
Hang out with other like-minded members, ask questions and get answers, post photos, get and give advice
A chance to join for a live Q&A session to have your burning questions answered; A Planning session to plan out your next steps and actions
more goodies such as HOT SEATS, Accountability partners, Individual Feedback and FB page/Instagram/Website review for VIP members
and secure a £47/month rate
Stay as long as you want or cancel anytime! No contracts
♥ a brand new training bundle every month
♥  workbooks
♥  done-for-you templates and graphics
♥  access to a members' only Facebook group
♥  access to live Q&A sessions
♥  access to new goodies
♥  help and support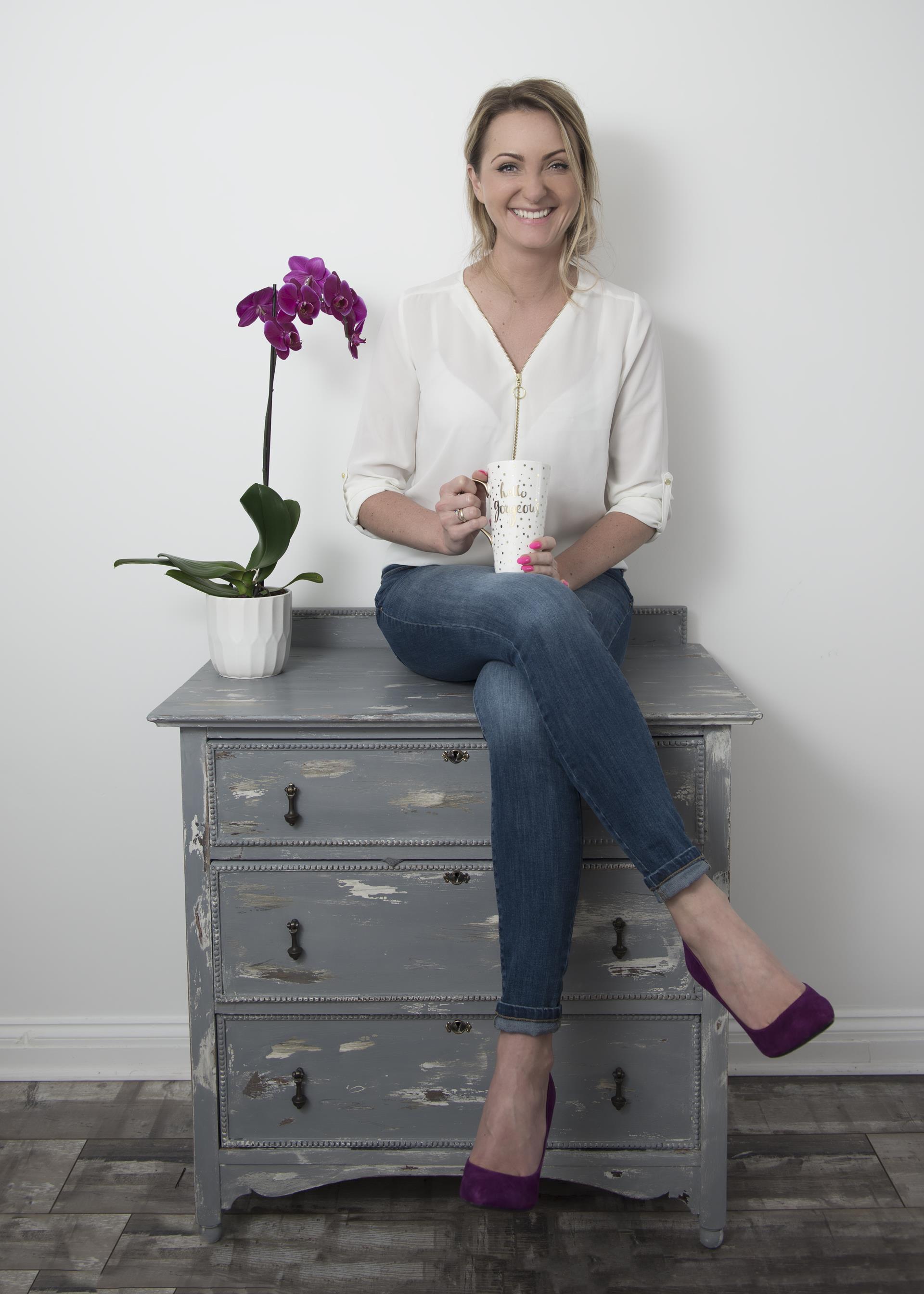 founder of the Nail Experts University, Author of "The Nail Shapes & Structure Compendium", multi-award-winning stylist, Nail Educator and Judge, Coach, lover of homemade cheesecake and crazy about nails & marketing.
After over 14 amazing years of working with clients, winning competitions, teaching hundreds of students around the globe and running a few businesses, I now help other stylists to sharpen their skills and salon owners to create the business and career they've always dreamed of. And I'd love to help you too.
So, girl – if you're ready to learn some serious skills, build that business of yours and double or triple your income, I've got you covered.
"WOW is all I can say
Posted my offer last night. Got up this morning and I've only just finished replying to everyone.
IT'S HAD 17 SHARES, NEARLY 60 MESSAGES, I'VE EMAILED 31 VOUCHERS AND 2 NEW PEOPLE BOOKED RIGHT AWAY! You're genius Ela"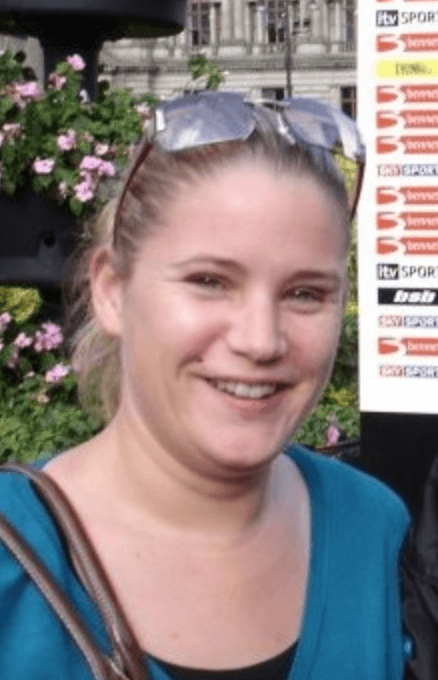 GEORGINA CAMPBELL
PERFECT POLISHES
"
This has really helped!
I'm only new to the industry and building client base is what I've been struggling with…
I FOLLOWED THE TRAINING BUNDLE and posted my offer on Facebook Saturday night and have 4 NEW BOOKINGS already so thank you! "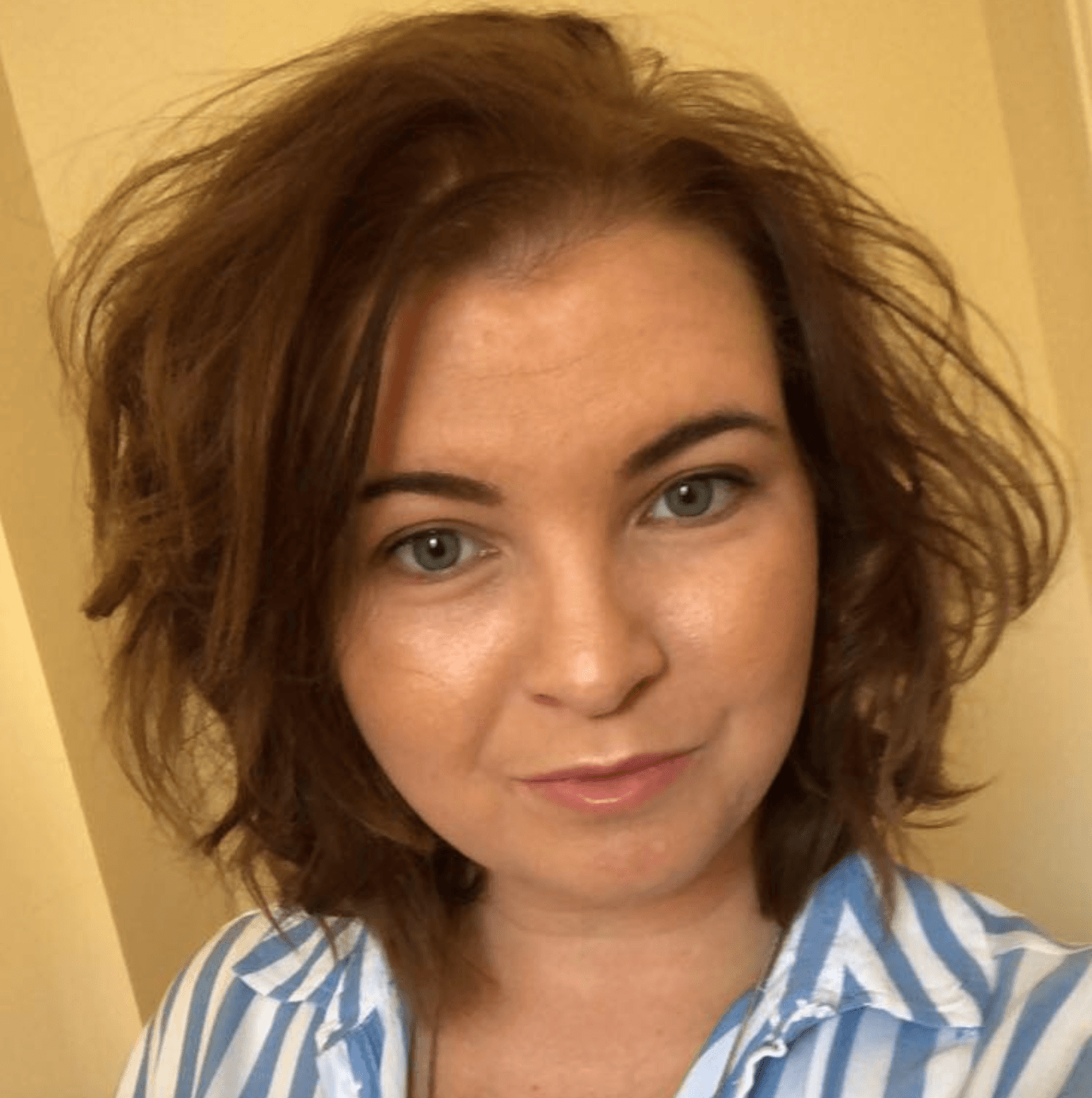 Join now and get instant access
to 5 training bundles at the cost of 1!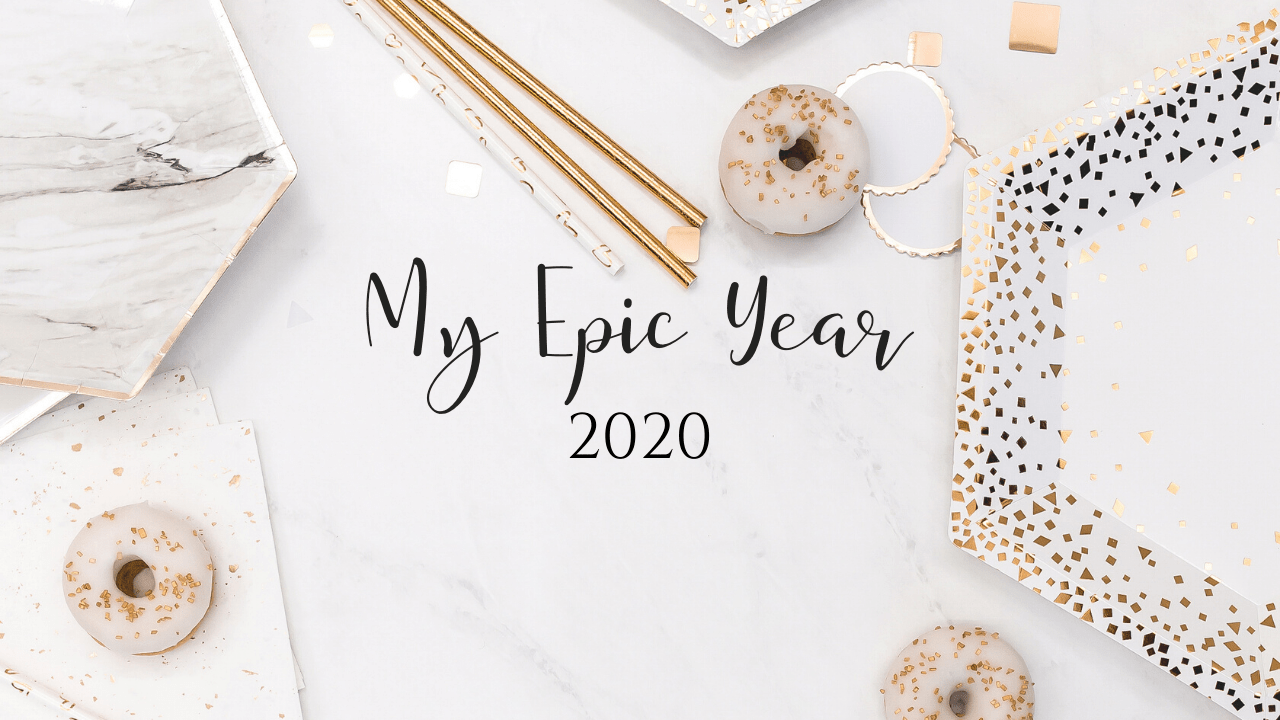 "Don't be afraid of failure. Be afraid of being in the same damn place the next year as you are today"
If you want success you need those 3 things:
– Clarity – Plan of action – Implementation.
This workbook will guide you through important questions to review your biz and life, then plan your goals and make them a reality.
Includes: 1 PDF/ workbook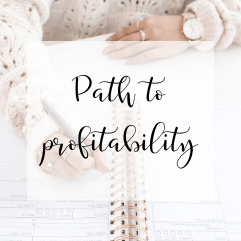 Do you have a profitable business or just an expensive hobby?
Do you know how much you need to make per day to actually pay yourself too, not only the bills? 
Are your prices set accordingly to your business model or did you copy your competition? 
In this training, you'll learn about your Breakeven price per day and per client so that you'll know exactly how much you need to charge and make to have a profit that you want. 
Includes: 2 videos; 1 PDF/ workbook
Captions writing for Nail stylists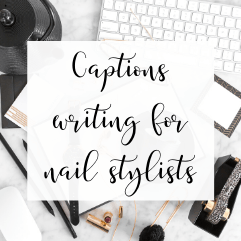 "Another set", "Loved doing these", "#red #nails …" 
If these are your type of captions then this training is for you! Learn how to write captions for your social media that engage, create interest and desire in your potential clients EVEN if you weren't born with a pen in your hand.
Includes: 1 PDF/ workbook 
Holiday season planning & strategies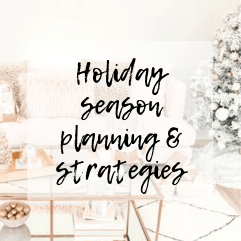 This training has been designed to get you to create a successful, strategic marketing plan to take you through the last quarter of the year and make sure you're prepped and ready to capitalize on our busiest season of the year!
Includes: 4 video lessons & 3 workbooks
Facebook ads – done for you templates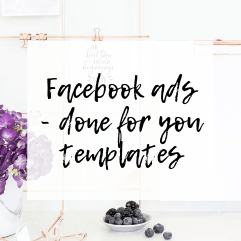 Tired of losing money on ads that don't work? This one's for you! 
This is your complete guide from A to Z, including – selecting the objective, target, message/text, photo, budget, placement, best practices, etc. PLUS – copy and paste done-for-you adverts to get more eyeballs on your offer, social media platforms and, of course, get more bookings.
Includes: 31 mins video lesson & 13 page workbook
BUT WAIT!
If you join right now you'll get access
to 4 MORE bundles FOR FREE!
Facebook business page success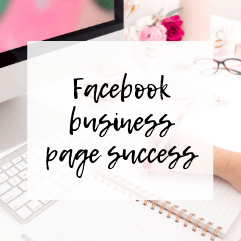 Still using your private profile to promote your biz? Stop it right now and do it the proper way by building a money-making business page.
Whether or not Facebook will be THE TOOl for you, depends on quite a few aspects that you must have if you want to see the results.
Learn how to utilize Facebook to grow your page and followers fast.
Includes: 4 video lessons & a workbook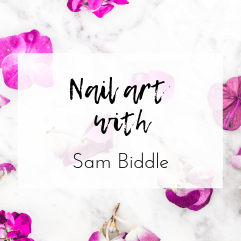 It's time to get creative with our expert guest, Sam Biddle. She specialises in nail art and in this training is teaching 6 easy to follow, step by step designs using various nail art techniques to awaken your creativity, get your head buzzing and make you use your nail art stuff in a completely new way.
Includes: 6 video lessons 
time management & organization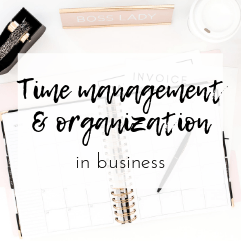 How can you get all the things done to grow your business and enjoy your life at the same time? We need to organize ourselves and manage our time.
This training is designed to change your mind about organizing and planning your day, make you accomplish more things, give you freedom to enjoy life, and basically make it way easier.
Includes: 5 video lessons & 12-page workbook
target market & ideal client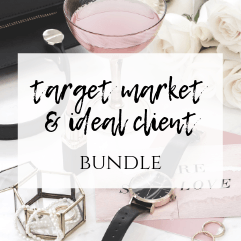 Thinking that you want anyone as a client as long as it's a warm body with nails… is why you're struggling to get more butts in your seat. You need to know EXACTLY who you want as a client, understand what they want and how to talk to them to attract them. 
This training will help you clarify who your ideal client is so that you can start re-creating or building a proper brand and marketing plan around that person and go from struggling to thriving stylst. 
Includes: 1 video lesson & 15-page workbook
♥ a brand new training bundle every month
♥  workbooks
♥  done-for-you templates and graphics
♥  access to a members' only Facebook community
♥  access to coaching sessions
♥  access to new goodies – VIP 1:1 coaching & social profiles, websites reviews
♥ cutting-edge strategies in marketing
♥  best nail techniques 
♥  motivation, help and support
"This is bananas
!
Oh my goodness! I followed your advice and just launched my offer and it's gone completely crazy!!
I just posted it two hours ago and ALREADY HAVE 5 NEW BOOKINGS! I'm so happy!"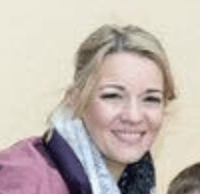 Janine Sykes
RD Nail Design
It does neither of us any good if you're not getting the full benefit of this program. There's no contract or long term commitment.
If this membership is not everything you thought it would be, you're not satisfied with the trainings or if you ultimately decide running a nail business is not your dream, you may cancel your membership at ANY TIME. 
No Questions Asked!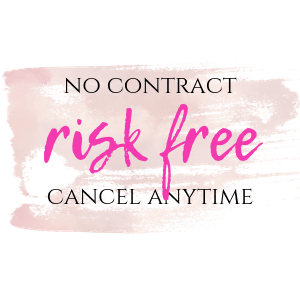 Frequently Asked Questions
How much is the investment?
If you join now it is £47/month and even when the price will change in the future, it still will be £47 for you as long as you're a member.
Can I cancel at any time?
Yes! Simply send us an email before the 1st of each month (that's when access is given to a new training) and your account will be cancelled and payments will stop. 
Will I get access to all training bundles?
You have access to the training bundles listed above on this page. You can access them immediately and dive into them right away.
Can I get a refund?
No, we don't offer refunds. We ensure that each training is jam-packed with incredible value and when you implement it then results will speak for themselves. 
Can I keep the training bundles i paid for?
Think about it as a gym or Netflix membership. You have access to the training bundles as long as you remain a member. Videos cannot be downloaded but the workbooks, done-for-you templates and graphics are yours to keep and use as a guide whenever you want.
"Can't believe it. It's amazing
!
I have sent out my offer and have ALREADY 6 CONFIRMED BOOKINGS!!
Started really slow but it's AMAZING! Can't believe how busy my page is. Thank you Ela"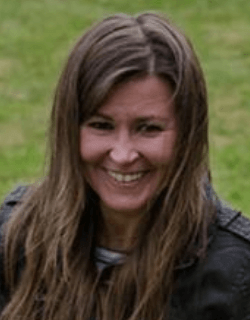 I have two missions:
to help you become a confident, well-known nail pro AND to teach you how to turn that passion of yours into an amazing, thriving career (so, it's not just an expensive hobby anymore).
And because you and I know that:
A) doing pretty nails is simply not enough to get your name out there and start making money you want…
B) you're a nail tech, not a marketer, who'd rather focus on doing nails and practising new designs instead of figuring out cutting edge marketing ideas to bring new clients in and keep them coming back…
C) the best and easiest solution for you is to have a plan of action which will not only tell you what to do but show you exactly HOW to implement and do it the right way.
It's time to stop surviving and start THRIVING! 
That's why in the Club I not only teach the latest nail techniques, but I also provide done-for-you tools and marketing systems that work. You and your business needs those systems in order to grow from strength to strength. 
And I cannot wait to welcome you to the Club and share that crazy journey called the business building with you!
Ready to take control and enjoy your new money-making machine?
See you on the other side